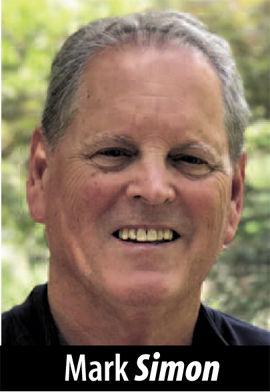 Since his appointment as San Mateo County sheriff in July 2016, Carlos Bolanos often says he does not regard himself as a politician.
But the position of sheriff is an elected office, and, due, perhaps in part, to his likeably modest manner, Bolanos has proven quite adept at the political elements necessary to retain the post that is the culmination of more than four decades in law enforcement.
The strongest indication that Bolanos has significant political skills is that he leaves nothing to chance. Now, as he faces what might be the toughest challenge of his tenure — and the most significant challenge to an incumbent sheriff in modern history — leaving nothing to chance might be his most important asset.
Even before his 2016 appointment by the Board of Supervisors to replace Greg Munks, who resigned in midterm for health reasons, Bolanos had begun raising money for the 2018 election, when he would appear on the ballot for the first time. He raised more than $100,000 in the first half of 2016. By the end of 2017, his campaign fund had more than $250,000 in cash on hand. In the months leading up to the June 2018 election, he raised another $135,000 and entered the last month of the campaign with more than $225,000 in cash on hand. He spent $212,000 for his election.
In contrast, his challenger, Mark Melville of Montara, spent nearly $29,000, little more than 13% of what Bolanos spent. Yet, Melville got nearly 40% of the vote, a surprising amount for an underfunded, unknown candidate. Melville is said to be running again.
It suggests Bolanos' hold on his office is not the unshakable grasp usually ascribed to incumbents.
Some of this is due, undoubtedly, to an infamous 2007 episode in which both Bolanos and Munks were present at a Las Vegas massage parlor when it was raided by law enforcement. Bolanos' only comment has been to insist that he did nothing wrong, and, indeed, he was never arrested or detained by police.
Still, the incident continues to linger over Bolanos' political fortunes and it has been a source of ongoing skepticism, and even cynicism, among outsiders of the county's political establishment. They keep up a drumbeat of dissatisfaction and criticism of the Sheriff's Office with a wide-ranging array of conspiracy-inspired accusations of undue use of lethal force and coverups. None of these accusations has gained any meaningful traction, but add it all up and it may explain why Melville got 40% of the vote, despite being outspent by Bolanos nearly 10 to 1.
And it may explain why Bolanos has drawn what could be an even tougher opponent — Christina Corpus, whose steady climb to captain in the Sheriff's Office was encouraged and supported by Bolanos.
There may be some pride in the Latino community that the county's top law enforcement official is also Latino, but Bolanos has carefully cultivated an image as serving the entirety of the county's population. He is credited with effective work in the heavily Latino community of North Fair Oaks, but he is not prominently associated with that community.
Corpus, a Latina, also worked in North Fair Oaks before her current job as titular chief of police in Millbrae, and she may present a challenge within the Latino community that can complicate Bolanos' quest for a second full term.
Corpus is said to have built few alliances within the Sheriff's Office, but her focus may be elsewhere as she begins drawing the lines of debate. In an announcement of her campaign kickoff, she wrote: "I've championed innovative programs to decrease lethal use of force, improve workforce diversity and support real community engagement. But I know our Sheriff's Office could be doing so much more if we had the right leadership."
Meanwhile, for a challenger, Corpus' campaign is off to a leisurely start. Her campaign kickoff is more than a month from now. With other campaigns for other offices in high gear, it seems there is not a sense of urgency.
Bolanos, as we already have noted, has a distinct sense of urgency.
He did little fundraising in 2020. But at the start of this year, as the next election neared, he raised more than $150,000. At midyear, he had more than $260,000 in his campaign treasury.
And his ongoing and ever-expanding list of donors is among the most broad-based of any officeholder in the county, including business and community leaders, developers, labor, finance and investment executives, judges, attorneys and current and former council members. Dozens of donors gave the maximum $1,000. He is the choice of the county political establishment.
Mark Simon is a veteran journalist, whose career included 15 years as an executive at SamTrans and Caltrain. He can be reached at marksimon@smdailyjournal.com.