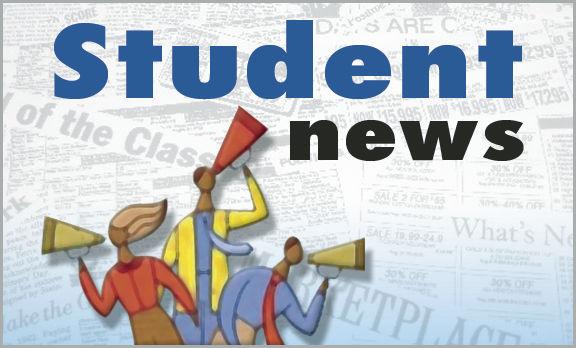 Over the past two years I have had the unique opportunity to share my thoughts and opinions with the readers of this newspaper on a range of topics that spanned local school board proposals altering school start times to national discussions about gun control and school safety. As a high school student, it is not typical to be given a platform to share opinions with an audience beyond one's immediate family and classmates. 
I was admittedly unqualified to speak authoritatively on almost all of the topics I discussed. I have never studied the physiological effects on teenagers of sleep deprivation, or have I spent years analyzing the evidence surrounding the effectiveness of various gun control proposals. On each subject I wrote about, there are more qualified writers and speakers who have more expertise than me. I was never under the delusion that my writings were groundbreaking. 
While I acknowledge that I'm not an expert on the topics I wrote about, I hope that my writing has encouraged openness to a wider range of opinions. Throughout my elementary and high school years I have been concerned with the lack of ideological diversity by both fellow students and teachers. This absence of varying opinions goes deeper than political debate, it is representative of a larger prevailing ideology that is based on the idealistic pursuit of fairness and collective endorsement of the whims of every individual's feelings and desires. 
The first Student News column I wrote for the San Mateo Daily Journal ("The importance of dealing with conflict") argued that young kids should be given the opportunity to learn how to sort out disagreements and conflict without the constant supervision or guidance of teachers and parents. I wrote the column in response to my personal experiences in elementary and middle school, where fears over bullying and emotional discomfort led adults to attempt to limit all opportunities for conflict in the lives of children. Interestingly, I first proposed to write that piece for my school newspaper but the idea of pushing back against the prevailing narrative that protecting kids against all hardship sparked such anger among my fellow student journalists that I was not allowed to write the piece in the school paper and I ended up writing it for the Daily Journal. Instead of presenting a rebuttal to my piece in the form of another article, my fellow student journalists chose to censor my opinion by blocking its publication, based solely on the presence of an opinion with which they disagreed.
By sharing points of view that were often contrary to the prevailing perspectives of others, I hope I was able to demonstrate that we shouldn't be afraid of listening to and considering viewpoints that are different than our own. The most rewarding part of writing columns for this newspaper has been the opportunity to witness the discussions that my pieces sparked amongst readers. In both the comments section and letters to the editor, readers have expressed both appreciation and disagreement with what I have written. Thank you for your engagement. Although this is my final column, I hope that all the readers of the San Mateo Daily Journal continue to invite healthy debate in our community. For those of you who are interested, I am looking forward to studying history as I begin college this fall.
Charlie Chapman is a recent graduate of Burlingame High School. Student News appears in the weekend edition. You can email Student News at news@smdailyjournal.com.