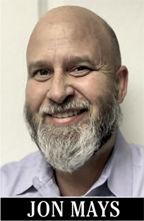 Depending on your stance on the issue, the passage of Senate bills 9 and 10 is either a huge victory or a huge defeat. The best thing in the world or the beginning of the end. Something to shrill about or something to gloat over.
In truth, they are neither. Much has been said and considered in these two pieces of legislation and their impact on cities and neighborhoods. In actuality, however, there won't be much difference made in their passage overall and particularly on the Peninsula.
Consider this common scenario. There is a 1,500-square-foot house on a 5,000-square-foot lot here. Its longtime owner is looking to relocate for their retirement. Chances are they aren't going to use Senate Bill 9, which would allow them to put in a duplex, or possibly an additional split to put in a total of four units. For starters, the bill now requires the owner live in one of the units for three years. Most homeowners aren't developers, so they will sell. And they will sell to someone handy or who employs handy people who will renovate or demolish the house and build a new one at least twice the size and sell it for $3 million or more, depending on the area and level of improvements.
No one looking to buy a 1,500-square-foot house for way more than $1 million is going to wait for the permit and construction period to live in one of the duplex, triplex or fourplex units. No one. There's too much money to be made in single-family luxury housing in this area and the incentives for this go up the nicer the neighborhood and the bigger the lot. So they scrape the lot and go big on one home that will easily sell to someone with tech money.
The Peninsula starter home is an endangered species. It's a rarity that you can buy a small two-bedroom single-family home and just live in it any more. There is too much value in renovating and rebuilding. You might see some duplexes out of it around here, but really that is not much different than what is already allowed through accessory dwelling units or attached junior accessory dwelling units.
For Senate Bill 10, the concern is that there will be more 10-unit buildings near transit, which is really not that big, and already in existence in many places, but city councils would have to allow it. It also has a stipulation that councils could overturn a voter mandate with restrictions on development but, again, a council would have to do that. Tremendously controversial. After all, overturning the will of the people tends not to go over well with, well, the people.
The Terner Center for Housing Innovation has a recent report that essentially outlined the impact and viability of Senate Bill 9 and found that, statewide, the bill would allow for development on just more than 5% of all single-family residential lots in California. Yet it's a victory or defeat for incrementalism, one thing leads to another. For years now, state Sen. Scott Wiener, D-San Francisco, has been trying to streamline and dismantle rules to ease new housing, which is quite libertarian for someone so often accused of being a socialist. For him, this is a victory because he has tasted defeat so often, most notably, the end of Senate Bill 50, which had grander goals but was not meant to be.
Both Senate bills 9 and 10 went back through the Senate this week and the next stop is for the governor to sign. My bet is that he signs because, well, these bills are incrementalism. And that means they won't do much.
To make more of a difference, attention needs to be paid to funding. No one talks any more about the impact of the dissolution of redevelopment agencies on cities' ability to purchase property for affordable housing and/or construct it. And attention needs to be paid to creation of affordable housing through the government. There is a legacy of that being done very poorly, but there are also recent examples of that being done extremely well through public/private partnerships. Let's look at the latter.
I'd be remiss if I didn't mention the recent death of former Burlingame Mayor Rosalie O'Mahony. She held a certain old-fashioned grace but what I appreciated was she kept her eye on the ball. The primary job of a councilmember is the budget and, after that, it's constituent service. Without a proper knowledge of the former, the latter becomes more difficult. She had a firm handle on both and always did what she believed was right regardless of the circumstances and, ultimately, the consequences.
Jon Mays is the editor in chief of the Daily Journal. He can be reached at jon@smdailyjournal.com. Follow Jon on Twitter @jonmays.