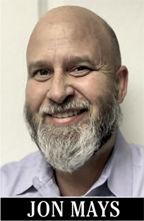 I know we are all supposed to forgive Gavin Newsom for the French Laundry situation since he apologized but it is still sticking in my craw. We are all human, and all make mistakes. Some of us even make poor judgment calls at times.
This is one for Newsom. It's the same for Nancy Pelosi and her blowout debacle. Or the planned congressional dinner. Or the legislative junket to Maui. Though credit to Newsom for owning up to the mistake rather than ignoring it or attacking the person who leaked it.
Newsom has had quite the run these days in leading this state of California. Coronovirus, fires, power blackouts ... makes the halcyon days when he talked about taking on homelessness seem quaint. For the most part, unless you're just angry for other reasons, Newsom has done a pretty decent job. He played ball with Trump to get us emergency declarations and the funding that came with it. He allowed some gas-fired plants to be used and for ships docked in our ports to use their own power to prevent future blackouts. With coronavirus, he has come up with new systems which may or may not be helpful in stopping the spread, but at least we have a plan in place and we are getting to know its ins and outs.
I suppose the part that bothers people is that we have been through a lot. Businesses are suffering. Most schools still aren't open. The ones that are open, including the one Newsom sends his kids, seems to be doing OK. We are moving backwards in our tiers and there is concern schools may never open. Thanksgiving is coming and we haven't seen our families in months. We are told we must avoid large gatherings and celebrations. And we do. Because we want to be responsible. The greater good, and all that. Then French Laundry.
We know Newsom is a rich guy and knows other rich guys. And the rich have found ways around the rules since the beginning of the pandemic. But when shop and restaurant owners are making the decision to shut down because of capricious tier changes after years of putting their blood, sweat and tears into their business, it gets to us. When average folks are having to balance their own conference calls or job training with children crying because they missed something their teacher said on Zoom or there are bandwidth problems, it gets to us. When there is no work at all and the rent is piling up and you just don't know what to do, it gets to us. When you are working all the time with a skeleton crew with significantly less money coming in and there are worries you're going to make it through this, it gets to us.
So really, we're not angry with Newsom, we are just frustrated. And worried. And we expect more from our elected officials than "Let them eat cake." Newsom is contrite and will continue to be contrite. We will eventually move on but, for now, we can focus on this particular flaw as evidence that our governor is less than perfect. Some may say this is a "gotcha" moment and no more. No. It is indication of something greater, and that is our collective frustration. These tiers have flaws and most people get upset when we sense injustice. There are theories that the shift backwards in tiers is to send us a message after we spent too much time gathering. But the message we got instead is, "I can gather, just not you."
Newsom should keep this in mind. It is not so much the hypocrisy, it's the frustration. We are playing by the rules. We don't want to get sick and we don't want others to get sick. We wear masks, we keep our interactions distant, we choose our activities wisely. We are making sacrifices. Some more than others know. And we expect the person at the top to be making the very same sacrifices. It's that simple.
One interesting fact culled from the election results. While Proposition 18 lost statewide 56% to 44%, it passed in San Mateo County by 52% to 48%. The proposition aimed to allow 17-year-olds the ability to vote in the primary election as long as they were 18 by the time the general election rolled around. Legislation to place it on the ballot was authored by our own Assemblyman Speaker Pro Tem Kevin Mullin, D-South San Francisco. Hard to say if there was a hometown advantage, or if this county just thinks 17-year-olds can make those decisions while others in the state do not. It will be interesting to see if the idea returns.
Some of you may be wondering why I'm gracing this page today rather than Friday, my typical column day. We are skipping the opinion page tomorrow so I'm squeezing in today. Hope you don't mind. I'll see myself out.
Jon Mays is the editor in chief of the Daily Journal. He can be reached at jon@smdailyjournal.com. Follow Jon on Twitter @jonmays.