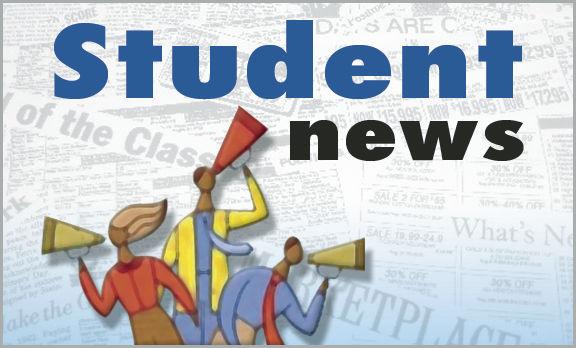 Helplessness — put simply, it's the feeling you have when standing in front of a burning building with a few pails of water and a looming sense of fear. The feeling of helplessness stems from the harsh reality that no matter how many pails of water you throw at the building, bucket by bucket, you can't put out the fire. So, you do nothing.
Although a pandemic isn't the same as a burning building, the feeling that each provokes is similar. The question running through the minds of many while sitting at home in self isolation is: If I can't end the pandemic, what's the point of trying at all?
The trouble with this mindset, however, is that if no one does anything, the pandemic never ends, and the fire continues to burn until the building turns to ashes. In other words, inaction isn't an option. 
From home, those with the supplies and skills to do so can make cloth masks for health care workers and community members. While they provide limited protection against the virus, these masks can help to prolong the lives of N95 masks in hospitals. While you can send them to those in need on your own, Nextdoor and other online platforms have plenty of people organizing pickups and dropoffs in communities across the Bay Area.
Though we should leave the treatment of the virus to the professionals, we can help those affected financially by the pandemic. Local businesses, for example, benefit from continued customer support, whether that be through takeout orders or direct fundraising. In fact, while many businesses reportedly won't reopen post-pandemic, Cafe Barrone in Menlo Park raised more than $130,000 from the community through GoFundMe after nearing permanent closure, according to the Almanac. 
Similarly, many California school districts find themselves running at a deficit, whether pandemic-imposed or otherwise. In December of 2019, the Ravenswood City School District announced the closure of two of its elementary schools for the coming fall: Brentwood Academy in East Palo Alto and Willow Oaks Elementary School. Although the pandemic halted onsite instruction anyway, the teachers remain with the burden of relocation, a task in which socially distancing volunteers are much needed.
This is only one of many volunteer opportunities presented by organizations such as the Community Foundation of San Carlos. According to its website, the foundation's goal at present is to "amplify relief efforts." Not only has it started a relief fund to contribute to residents, businesses and community-based organizations, but it also partnered with countless nonprofits to pair them with willing volunteers.
Needless to say, there are countless ways to combat helplessness during this time, whether that be by starting a mental health forum on social media, donating or volunteering locally, or just spreading awareness about the facts of the virus. 
Yes, someone needs to put out the fire, but someone also must be there to call 911, alert the surrounding neighbors, and help rebuild when the damage is done. The foundation will be burnt regardless, but at least there will still be something standing. 
Even though you may not be the one to cure COVID-19, you can be the one to help those affected so that we, as a community, can emerge stronger than before.
Veronica Roseborough is a senior at Carlmont High School in Belmont. Student News appears in the weekend edition. You can email Student News at news@smdailyjournal.com.