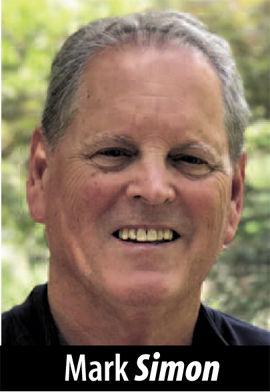 Voters — the few who showed up — delivered a mixture of surprises and non-surprises in Tuesday's June 7 primary election.
The 15th Congressional District race congressional race, which never truly never turned heated, went as expected, with Assemblymember Kevin Mullin finishing the primary substantially ahead of San Mateo County Supervisor David Canepa. 
The race for the District 3 seat on the San Mateo County Board of Supervisors similarly went as anticipated with Menlo Park Councilmember Ray Mueller and San Carlos Councilmember Laura Parmer-Lohan moving on to the November runoff. 
Even that most controversial race for the 21st Assembly District seat followed a strategic plan, as San Mateo Councilmember Diane Papan seemingly shoved aside Redwood City Councilmember Giselle Hale in favor of facing Republican Mark Gilham in November.
As for surprises, the biggest was the decisive win by Christina Corpus over incumbent Carlos Bolanos in the race for sheriff. Corpus is less than 2% shy of me eating my June 2 column. We are watching closely the final count, ketchup and hot sauce close at hand.
Almost as much of a surprise was the strong showing of Noelia Corzo, San Mateo-Foster City School District board trustee, in the race for the District 2 supervisor seat. As of the latest vote count, Corzo was about 175 votes behind Belmont Councilmember Charles Stone. Corzo could go into the November runoff in the lead.
15th CD: Mullin is well positioned to win in November, but faces a hard-charging Canepa, who must revive his fundraising if he wants to challenge an overwhelming establishment coalescence around Mullin. Canepa started fast in the primary and Mullin started slow, but they reversed roles as the campaign unfolded. Canepa carved out a profile as a hardline progressive, and he will need that to resonate in November. But Mullin also has progressive credentials and it is likely more attention will be focused on his candidacy from donors. … The fourth-place finish by Burlingame Councilmember Emily Beach undoubtedly disappointed her devoted supporters, but it demonstrates how hard it is to jump from a council seat to Congress. Beach ran a credible campaign, burnished her image, built up a network of support, and is well positioned to run for supervisor in 2024, when Dave Pine is termed out. … Republican Gus Mattammal ran 4 points ahead of registration and established himself as a GOP leader to watch.
21st AD: It worked. There were 25 mail pieces that pounded away at Hale and pumped up Papan. The result is likely to be a November race between Papan and Gilham. It still is possible Gilham has maxed out and Hale could slip into the general. The trend is not good — as of this writing, Gilham's lead continues to creep upward. Some think the over-the-top attacks on Hale hurt Papan's reputation. Maybe it established it. Either way, she has a few months to rebuild. Hale, meanwhile, may have been damaged permanently as she considers a run for supervisor in 2024, when Warren Slocum is termed out.
SHERIFF: A lot of people thought this race might be close. No one, except Corpus, expected it to be a rout. With all the criticism that has been leveled at law enforcement in the last five years, this may be the race where desire for change consolidated. Bolanos always has faced a dedicated opposition. Corpus' campaign message — in essence, that she was sufficiently credentialed and she was not Bolanos — appears to have been a rallying point.
SUPERVISOR, DISTRICT 2: Expect the Peninsula's burgeoning progressive movement to focus its considerable energies on Corzo's campaign in the November runoff. Corzo appears to have benefited from the influence of San Mateo as the largest city in the district, a marked contrast to Stone's tiny hometown of Belmont. It also is possible the efforts of Papan spilled over to Corzo in terms of San Mateo turnout. Cameron Rolfe, who complained over the weekend that no one was paying attention to his noncampaign, did nothing, spent nothing and still got 12% of the vote. He probably prevented Stone from winning the seat outright. Still, Stone outspent Corzo by nearly 7-1, only to end up in a runoff that has to be seen as wide open. All of this may be sufficiently alarming to the mainstream political establishment that they rally their substantial resources for Stone.
SUPERVISOR, DISTRICT 3: This race held form. That the Board of Supervisors could end up with no women could be a more salient issue in this race. That was a surprisingly poor showing by multiple-office Commissioner Virginia Chang Kiraly, but the question for November is where her votes — more than enough to determine the outcome — will go.
Mark Simon is a veteran journalist, whose career included 15 years as an executive at SamTrans and Caltrain. He can be reached at marksimon@smdailyjournal.com.