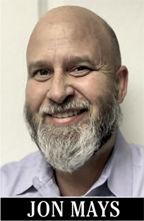 I need to enjoy this time with my daughter. This is what has been said to me for nearly 10 years. At age 10, it's still special, and the warning is mainly for when she turns 13. Things will change then. "Oh you'll see. You only have a few years left."
They began saying things like this early on, when she was a toddler. "Enjoy this age, they are so loving. Everything you do is amazing to them. You are Superman." It is true. Fixing old toys like light-up glowing dogs and plastic guitars made me the hero who could fix anything. I also was incredibly strong since I could lift her so high. She would jump up excitedly and run to the door when I came home at night. And want to spend as much time with me as possible. Life was fun. Full of games and excitement and fantasy.
And they kept saying it, even when she turned 6, and then 7. "Oh, that's still a sweet age," they say, "but cherish it because it all changes when they are teenagers." They say, "Mine won't even look at me. Or listen to me. Or talk to me. The other day I waved at her and she ignored me."
All this happens at 13, they say, but some say it happens at 11 or 12. Depends on the person.
But universally, I have been told that everything changes at age 13. It's the end. Time for despair. It's over. Done. Kaput.
So I say this preemptively, teenage girls should listen to their fathers. They also need to spend time with them and talk to them and remain close. But most importantly, they should listen to them. I'm saying this now so that it becomes a normal thing by the time she turns 13. Everyone has to participate.
Fathers know of what they speak. They've been around the block and they know boys and school and sports and music and art and how to build things or make things better. They know what it's like to grow up and go through things, and though times are much different, some things remain very much the same.
Teenage girls should listen to their fathers.
There is also the arc of when the daughter comes back for some dad wisdom. In the movies, it's usually when they are older teens or young adults and it ends with the dance at the wedding. Real tear jerker stuff. But why does there have to be some pulling away to come together? Life has enough drama.
This is why teenage girls should listen to their dads.
Another is that more often than not, dads are right about things. Maybe they are a bit protective or overbearing but it's all for good reasons right?
Granted, there is a special bond between a mother and a daughter. You can't break it. It's special. And deserved. Moms do a ton of work.
But there is also the matter of remembering all the time dads spend with their daughters. After all, dads do spend an inordinate amount of time playing with dolls, watching Peppa Pig or Paw Patrol, coming up with new games or activities, going to the store in the middle of the night looking desperately for Baby Benadryl, doing the laundry, sitting in playhouses, volunteering at school, making breakfast, learning how to braid hair, driving to school, helping out, going to soccer games ... and you know, it's all worth it. Every single second. And when it ends, you will think, "what happened?" At least that's what I've been told.
So teenage girls should listen to their fathers. We will only have you around for another few years and that time is precious and fleeting. We desperately want to imbue our wisdom and make your life better, easier, meaningful. We want this for you because we love you, and want you to be happy. We know life can be tremendously difficult and we want to give you all the tools to get through it and succeed — even without us. And that's the most difficult thing, but also the most natural. For us, it's really the only thing that truly matters.
And that's why teenage girls should listen to their fathers.
Jon Mays is the editor in chief of the Daily Journal. He can be reached at jon@smdailyjournal.com. Follow Jon on Twitter @jonmays.