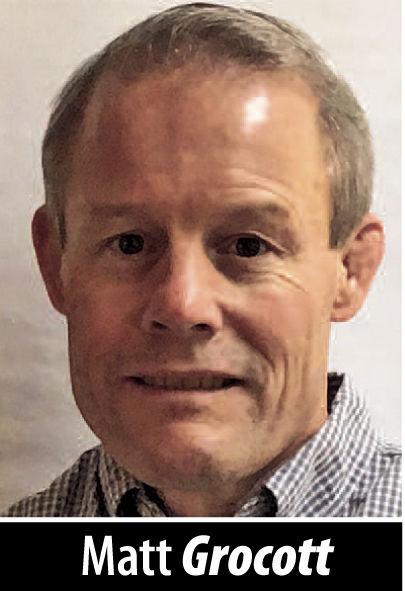 In 1974, the southern rock band, Lynyrd Skynard, came out with the song, "Sweet Home Alabama."Along with the album, "Second Helping," on which it debuted, it quickly gained popularity. One of the song's lines highlighted a controversy swirling around in the rock 'n' roll world at the time, namely, accusations made against the south by Neil Young in "Southern Man." Neil's song came out in 1970. Ronnie Van Zant, who wrote the lyrics to "Sweet Home Alabama," was declaring to Mr. Young and anyone else of his ilk to stay out of the south's business. Today, Alabama is again gaining recognition, not because of a song, but because of a far more weighty issue. Legislative action taken to ban abortions in most every case has made headlines all over the country.
Although the legislation was signed by Alabama Gov. Kay Ivey last Wednesday, after passing overwhelmingly through both chambers of their state's government, it will not immediately take effect. In fact, according to a lawyer with Alabama's Pro-Life Coalition, Eric Johnston, they expect it to be held up in the courts with the ultimate goal of it being taken before the U.S. Supreme Court. "We hope the bill will go through the courts and be reviewed by the U.S. Supreme Court to test the basis of the Roe v. Wade decision that unborn children are not persons within the meaning of the U.S. Constitution."
While Alabama's law goes further with its restrictions on abortion than any other state, they are not alone in the kind of action they have taken. As reported in this newspaper over the weekend, Missouri and Louisiana are soon to pass similar laws, joining Kentucky, Ohio, Georgia and Mississippi, where similar legislation has already passed.
In the case of Missouri, they are not targeting their actions at an eventual Supreme Court case. Their stated goal is straightforward and simple. They want to save the lives of unborn children.
In the case of Louisiana, perhaps what is most notable is that their governor, John Bel Edwards, is a Democrat. Nevertheless, he is pledging to sign a bill when it comes to his desk despite great pressure from his party not to do so. His decision is from personal conviction. During his wife's pregnancy with their daughter Samantha, the couple was informed that their child had spina bifida, a serious birth defect where the spine and spinal cord do not properly develop. They were advised to have an abortion. They chose not to do so and completed the pregnancy. Today their daughter is nearly 30 years old, is married and works as a school counselor. At the time of their decision, the risk levels of spina bifida were far less known by the medical profession and the option of an operation within the womb was non-existent.
One may ask, why are so many states suddenly taking action on abortion? One reason is not unlike what is stated above regarding medical knowledge. As in the case of birth deformities, far less was known about child development in the womb than is understood today. In fact, in many of the states where laws prohibiting abortion are being written, a key factor is when the developing child's heartbeat can be detected. That is typically six to seven weeks into a pregnancy.
Another medical factor that can be a part of the debate has to do with the ability of the unborn child to feel pain. Studies as recent as 10 years ago were fairly certain that a child within the womb could not feel pain until at least 20 weeks of development. However, more recent studies have indicated that as early as 15 weeks, the fetus can feel pain. It is why as standard procedure, if an operation is performed on a unborn child, anesthesia is administered prior to surgery.
At the top of this column I shared about Ronnie Van Zant's writing of  "Sweet Home Alabama" and his jab at Neil Young for his song, "Southern Man." Neil Young's issue with the south had to do with slavery and afterward, the abuse of African American's civil rights. Regarding slavery, there was the Supreme Court decision known as Dred Scott. The opinion the court gave was absolutely wrong. Could it be that in 1972, in the case of Roe v. Wade, the Supreme Court's opinion was also wrong?
Personally, I think it is proper and right to revisit the debate on abortion, whether it should be practiced and if so, under what circumstances. My own bias is from personal experience, shared previously in this column. However, my own personal experience aside, I simply believe the question of life and when the unborn has a right to it is altogether worthy of debate, especially in light of modern medicine and our awareness of life within the womb.
A former member of the San Carlos City Council and mayor, Matt Grocott has been involved in political policy on the Peninsula for 17 years. He can be reached by email at mattgrocott@comcast.net