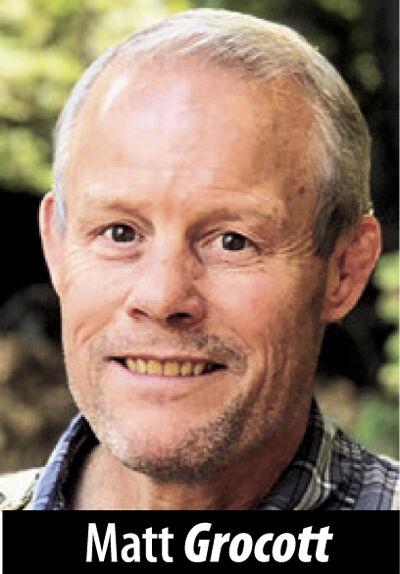 March 11-13, an event took place I call "the real March Madness." No offense to basketball but no one can deny that the NCAA Wrestling Tournament happens in March and — it is truly madness. This year's tournament was no exception; despite the difficulties posed for the season to even happen because of COVID protocol and restrictions. Among the athletes who participated, none faced greater challenges than Stanford's wrestlers.
In July of last summer, the Stanford coaching staff and team were informed the university was cutting their sport, along with 10 other programs: men's and women's fencing, field hockey, co-ed and women's sailing, men's rowing, light-weight rowing, squash and synchronized swimming. The announcement came to the team only moments before it was announced publicly.
Despite the announcement and everything the world was throwing at them, head coach Jason Borrelli, along with his three assistant coaches, managed to keep the team together. To meet the state's COVID restrictions, they lived in pods in strictly isolated conditions and practiced outdoors for the fall and most of the winter. Before they knew for certain if a dual meet season would happen, let alone a conference or NCAA tournament, the coaches and wrestlers committed themselves to the constrained living arrangement and less than ideal practice conditions.
(It is noteworthy that at the 2021 NCAA tournament, no Ivy League teams were present. Their league decided in November to cancel the winter sport season).
The Stanford wrestlers and coaches not only battled against the adversity of what COVID imposed, in the midst of it all, they also fought to keep their program alive. In a matter of eight months, they rallied together with friends, family and alumni to raise $12 million to self-endow the program. They also joined forces with "36 Sports Strong," a group of Stanford alumni and current athlete families, organized to save the 11 teams facing the chopping block.
Amazingly, in the face of all this adversity, one of the Stanford wrestlers accomplished a tremendous feat at the NCAA's. He won the tournament at 165 pounds and was named the tournament's "Outstanding Wrestler."
Shane Griffith entered the competition as the number 8 seed, putting him in line to wrestle in the quarterfinals against the first seeded wrestler from Iowa, Alex Marinelli, aka "The Bull." First, however, he needed to get that far in the tournament. When he did, he managed to take out Marinelli with a "sudden death" takedown in overtime after battling to a 1 to 1 tie in regulation. On Saturday night in the finals, Shane beat out his opponent from Pitt, Jake Wentzel, bringing the crowd to their feet with a chant of "Keep Stanford Wrestling."
Overall, the Stanford wrestling team finished a respectable 17th place. Joining Shane Griffith with All-American status was Jaden Abas, a red-shirt freshman competing at 149 pounds. He wrestled to a seventh-place finish.
What is to be said about Stanford dropping these 11 sports teams, including an obviously successful wrestling program? Stanford athletics has a 130-year history and wrestling has been a part of it for 104 years. So why now? Is it because of the past year's pandemic and an uncertain future? Is it because of financial hardship? No one really knows because Stanford's provost, Persi Drell, will neither give a clear answer, nor will the university's athletic director, Barnard Muir. Representatives from "Keep Stanford Wrestling" and "36 Sports Strong" have asked but have been met with virtual silence.
Given the lack of response by Stanford's administration, I will offer my own speculation. Before doing so, I must add this: The treatment of these 11 programs by the university is shameful. Over the years, the 11 sports teams have brought national and worldwide recognition to Stanford by producing 20 national titles and 27 Olympic medals. Their achievement should not be forsaken, however, I see two reasons for the administration to do just that.
First, the 240 athletes affected by cutting 11 sports represent positions opened to future admissions. As I see it, the university wants these positions free for molding the student body according to "social justice" policies. "Social justice" is a relatively new but powerful, political phenomenon. Stanford wants to be seen as active in the movement.
Second, Stanford sees the open positions as an opportunity to add to its foreign student population. Foreign students mean more money in terms of tuition. In the long run, as alumni giving directly or through their families, it's a gamble for more revenue. Athletes, by comparison, may give as successful alumni but mostly come from working class families and, thus, are less of a gold mine.
As I see it, it is political maneuvering, coupled with greed, and it is shameful.
A former member of the San Carlos City Council and mayor, Matt Grocott has been involved in political policy on the Peninsula for 17 years. He can be reached by email at mattgrocott@comcast.net.