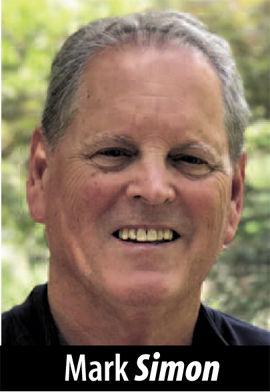 Well, that was fun while it lasted. At least I took full advantage of the 103 hours we were mask-free. I went to Disneyland and Yosemite, hiked Joshua Tree, waterskied at Tahoe, surfed Mavericks, went out to dinner 27 times and went to 153 stores, markets and coffee shops. I saw 38 movies. I wrote and directed four. Now, back to the mask.
All the while, I hear things, I see things, I think things. I write them down. I put them here. Just for you.
WHOOSH: Some people are in high dudgeon over the billionaires who are spending their money to go to space. They should be spending their money on (fill in the blank — hunger, schools, infrastructure, etc.). There is no doubt the system is screwed up when extremely rich people control the vast majority of money in this country and pay virtually nothing in taxes. Nonetheless, I am slow to tell people how to spend their own money out of concern someone will start telling me.
Anyway, these space flights are impressive for their technology. My general reaction, however, is indifference. When we went to the moon, we went. It was an American enterprise. There were people then who argued the money could be better spent here on the ground, but the space program is recognized for its benefits — from jobs and industries to new technology. And there was the sense that it was an expression of humanity's desire to explore the unknown. The latest adventures are a couple of rich guys figuring out how to monetize space travel for their own benefit. I guess that does make it an American enterprise.
FACE IT: It has been my pleasure to get to know and work with a number of people at Facebook. They are uniformly nice, smart, thoughtful and genuinely community-minded. 
So, believe me when I tell you that it pains me to see how their company behaves at the highest levels.
In the last two years, there have been three major issues that have been deeply distorted by misinformation, disinformation and disagreeable discourse — the pandemic (and all related issues, including masks, testing and vaccines), the 2020 election (and the continuing effort to undermine our voting rights and systems) and the Jan. 6 insurrection (and growing claims it did not happen). 
At the heart of these deeply disturbing and damaging campaigns of lies is Facebook. It seems to me only a question of time before Facebook, and the other social media platforms, is regulated — either by legislation or legal decision.
Since it transformed from a social connection we all enjoyed into a business and misinformation juggernaut, Facebook has taken the position that, when it comes to the way it is used, it is, essentially a conduit — a platform, an uninvolved vehicle, and nothing more. 
But when Facebook began deleting harmful information, or cutting off people for objectionable statements, it became a publisher. In that regard it is no different than the people who own and operate this newspaper, and they are responsible for the accuracy and full nature of the content, even in this little corner.
The answer is for Facebook to take the initiative and restructure itself as a publisher — subject to the laws and court decisions that govern the printed word. It is the right thing to do — take ownership of what appears under its name.
Facebook continues to flail about, swinging wildly from one side of the free speech debate to another. Without some significant change, Facebook has a tiger by the tail — it cannot let go and it cannot tame it.
SON OF A GUN: I was at an intersection the other day and saw a bicyclist come to a complete stop at a stop sign.
ON THE SUBJECT OF ACCURACY: In last week's column, while on the subject of Sheriff's Capt. Christina Corpus' campaign for sheriff, I alluded to her being Asian. She is Latina, the daughter of immigrants from Nicaragua and Mexico. It was an embarrassingly bonehead mistake, and I apologize. I have written on the county's changing political demographics. Time for me to keep up.
IN OTHER WORDS: A recent news story read: "Affordable housing for all income levels is now a reality in Millbrae." And you thought this was a difficult problem to solve (irony alert). … As for that word housing. First, how do you convince people who have housing that there is a housing crisis? Second, can we use home instead of housing? These aren't things to be stored, these are people who want a place of their own. 
Mark Simon is a veteran journalist, whose career included 15 years as an executive at SamTrans and Caltrain. He can be reached at marksimon@smdailyjournal.com.