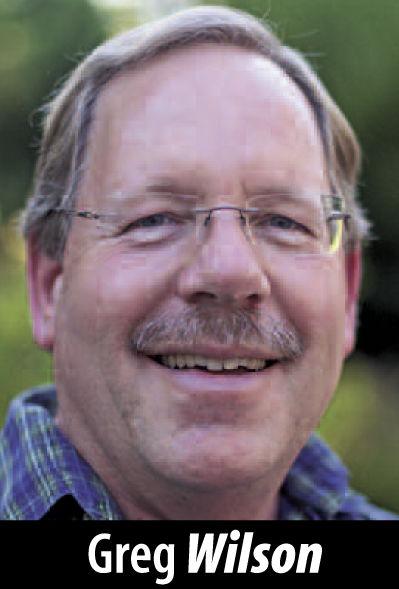 I don't know about you, but some 20 years ago, when the process that led to Redwood City's Downtown Precise Plan was initiated, my focus was on my job, on my family and on fixing up our house. I was certainly not focused on the city. What little leisure time my family and I had, we spent either on the city's outskirts — Redwood City's theaters, its miniature golf course and its go-kart track were east of Highway 101 — or in nearby cities. Redwood City's downtown held little appeal for us.
Well aware of downtown Redwood City's less-than-stellar reputation, in 1998 our city leaders assembled a Citizen Task Force, chaired by residents, and charged it with "creating a vision for a vibrant downtown, with a mix of uses, anchored in being the entertainment hub of the Peninsula." For nearly 10 years that task force held numerous community meetings to learn what people wanted Redwood City's downtown to be, and how people thought we could get there. Unfortunately, my inward focus kept me from participating: today's downtown was created without my input.
Participant or no, I'm generally pleased with the result. Thanks to that task force we have both Courthouse Square and the "cinema block" building, home to the Century 20 Downtown Redwood City theaters plus a number of dining establishments. That task force's work also led to Redwood City's Downtown Precise Plan (DTPP), the lengthy and detailed document that has guided commercial and residential development in the downtown area for the last nine years. Thanks to that document, Redwood City today has a vibrant and exciting downtown, one that is bustling day and night. I'm pretty proud of our downtown, but I would be even prouder if I could say that I had played a part, however small, in helping shape it.
Fortunately, those of us who missed out on the first go-around are getting a second chance. Along with the DTPP itself, the city put together a "program EIR": an over-arching environmental impact report based on an assumed amount of office, residential, retail and hotel development within Redwood City's downtown. The assumed amounts, or caps, have essentially been reached for the office and residential categories. Thus, developers of those projects can no longer rely on the program EIR but must instead put together individual EIRs for each of their projects — which is a costly and time-consuming process. That is not a bad thing, though, since it causes the city to once again consider impacts one project at a time.
The reaching of those caps caused the City Council to start thinking about revisiting the DTPP. Accordingly, at last Monday's City Council meeting the council unanimously supported the initiation of a "city-led community-driven visioning process this spring to establish a new land use vision for the city core (generally bounded by El Camino Real, Whipple Avenue, Veterans Boulevard and Woodside Road." That's a fancy way of saying that sometime this spring Redwood City residents will get to express their opinions on how, or if, they want downtown Redwood City to evolve. There are many details still to be hashed out, such as what the precise boundaries of the area under consideration should be, and which, if any, outside consultant should guide the process. Likely there will once again be a "Citizen Task Force," but perhaps some other approach will be employed. We'll know more by next spring, but the City Council does seem clear that this new vision is to be driven by the community. They seem not at all interested in imposing their own view on the rest of us.
The creation of a new vision isn't coming a moment too soon. Included in the staff report for the council meeting agenda item is a list of 14 development projects that developers are considering, all of which would not conform to the existing General Plan in one way or another. Because most of these projects are within "central Redwood City" (the somewhat expanded downtown area that is to be the subject of this new vision), rather than considering General Plan amendments for each in piecemeal fashion, the council hopes to get ahead of these speculative proposals by presenting a cohesive new vision to which projects will need to conform.
Residents have a chance to help shape that cohesive new vision, and therefore help guide what downtown Redwood City could look like in years to come. Especially for those, like me, who felt somewhat blindsided by the DTPP, here is our second chance. Fortunately, given all of the public comment I've witnessed over the last several years around the many development projects vying for city approval, I'm confident that this new visioning exercise will enjoy considerable public participation, and that the result will be truly representative.
Greg Wilson is the creator of Walking Redwood City, a blog inspired by his walks throughout Redwood City and adjacent communities. He can be reached at greg@walkingRedwoodCity.com. Follow Greg on Twitter @walkingRWC.