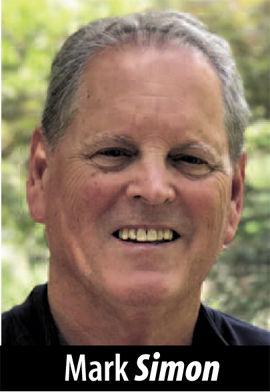 What is clear to those of us who delve into regional politics and imagery is this: San Francisco doesn't think anyone else matters. San Jose can't understand why it doesn't matter.
All this comes to mind in the wake of the San Francisco 49ers terrific win Saturday, which advanced them to the NFC title game and a shot at Super Bowl Bazillion and Four, or, as it is written in Roman numerals: LXXVRTCVIQIIXDD,0004.
Those of us watching the game were treated to the customary network television Bay Area beauty shots, which means the Golden Gate Bridge and Alcatraz. That prompted this posting from Santa Clara County Supervisor Mike Wasserman: "Really? I'm watching the 49er game and NBC shows the Golden Gate Bridge and the Bay Bridge and say(s) they're 40 MILES away. Who cares! The Niners are in Santa Clara County, NOT SF County. The 10th largest city in the nation (SJ) is 2 miles away. The 2nd largest company in the world (Apple) is 2 miles away. Chevron, Cisco, eBay, Facebook, Google, Intel, Netflix, Nvidia, Oracle, Tesla, VISA and Wells Fargo are headquartered here. Come on SF, get over it."
Trust me, San Francisco has gotten over it, if "it" is that Santa Clara County doesn't get attention during a pro football game.
A few factual pick-me-ups. Chevron is headquartered in San Ramon. And Apple's "landmark" headquarters, which no civilian is allowed to enter, is 12 miles from Levi's Stadium, according to, ahem, Google.
Anyway, this hands me a laugh, as is often the case when accosted by insecurity-driven boosterism. To paraphrase a Randy Newman song: We have to tell this country about San Jose, because nobody seems to know.
San Francisco sportswriters, mostly, can't get over the fact that the San Francisco 49ers play in Santa Clara, glossing over decades of the city's political incompetence and lethargy and the fact that many sports franchises now play somewhere other than the city whose name they bear. And Santa Clara County officials can't get over the fact that the San Francisco 49ers play in Santa Clara and, yet, no one calls them the Santa Clara 49ers, glossing over decades of wanton development that has resulted in a soulless mega-region with no real identity, except corporate logos from an industry increasingly distrusted by its "beneficiaries."
NBC's reckless decision to show internationally recognizable landmarks revered for their beauty, of which there is none in Santa Clara County, prompted this post from San Francisco Chronicle baseball writer Henry Schulman, "Always makes me proud to live here when I see shots of the Santa Clara Bridge like that. Also Santa Claralcatraz."
LETTING DOWN OUR GUARDINO: The announcement by Carl Guardino that he will be stepping down as president and CEO of the Silicon Valley Leadership Group prompted a local newspaper (not this one) to note that he was responsible for several sales tax increases.
Of course, while Guardino helped write those proposals, raise money to support them and work for their passage, voters approved those measures, and either the public was suckered into voting for them (a sustaining theme at this other newspaper) or Guardino had a knack for addressing issues — largely traffic and transit — that resonated with voters.
As a reporter, I covered Guardino for decades and I worked with him extensively while serving at the San Mateo County Transit District. I consider him a friend. Throughout the entirety of my experience, Guardino was a deeply public-minded individual who saw his organization as an opportunity to positively impact the lives of the people who live and work here. The result is dozens of public projects to improve the region's transit infrastructure, not to mention corporate-funded projects to fund housing and to back charitable good works.
Yes, he stoutly resisted efforts to require his corporate backers to foot the bill directly for a solution to traffic for which these same companies are responsible, but, to my mind, he was representing his constituency and he was good at his job.
Beyond question, he has had a lasting and positive impact on the region.
JIM FOX: I knew Jim Fox, who died last week, as one of the best criminal defense attorneys in the county and throughout his 27-year tenure as San Mateo County district attorney. He had an ethical and fearless passion for fairness. He took his job and his office's reputation seriously. He didn't take himself seriously and he had a self-deprecating sense of humor that was genuine and endearing. He also carried on the office tradition, begun by the legendary Keith Sorenson, of holding elected officials to a high standard of conduct, which he exemplified. Gosh, I'll miss him.
Mark Simon is a veteran journalist, whose career included 15 years as an executive at SamTrans and Caltrain. He can be reached at marksimon@smdailyjournal.com.