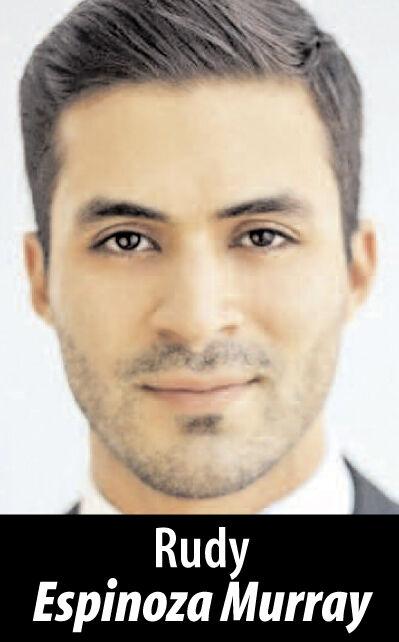 I had the honor to serve on San Mateo County's District Lines Advisory Commission for the past few months. Sixty-eight members of the public applied to serve on this commission, and the League of Women Voters spent countless hours recruiting, interviewing and selecting commissioners. Fifteen people were chosen from all parts of the county and dedicated many volunteer hours to this endeavor, spending 12 meetings learning, training, presenting and deliberating. I must also recognize the work from county staff and the tax dollars invested in outreach. 
Last week, our service to the county concluded with the commission recommending two district maps to the Board of Supervisors. Now it is in the hands of the supervisors to choose from one of the two maps, or to ignore the wishes of the community. The outpour of public comment tells us clearly: The status quo is unacceptable. 
The process of drawing district lines is no easy task. More than 12 meetings, we learned the laws that govern the process as laid out in the U.S. Constitution, the Voting Rights Act and the Fair Maps Act (AB 849). Our work attempts to reduce the risk of gerrymandering, which is when folks in power manipulate electoral boundaries, so they or their preferred candidates stay in control. The law is clear: No maps can be drawn that consider how it will affect an elected official or a candidate to political office. I'll get back to this later. 
I took my role on this commission very seriously. The spirit of the Voting Rights Act is that we create maps that level the playing field for protected minority groups to run and have a real chance at getting elected into office. In practice, that means creating maps where they are not drowned out by more historically powerful communities, or segregated into a single district, but are instead represented in large enough numbers across districts that candidates and officials must take their concerns into account. 
I read every piece of public comment to understand what communities of interest exist, their needs, and how they've been impacted by the current map, drawn almost 10 years ago. As the weeks went by, I realized that creating the perfect map was impossible — there was no way to accommodate every ask from the public because there were multiple competing interests. But, we could try very hard to design maps that take into consideration, within the framework set by the law, as much community input as possible. 
Together with members of the community, other commissioners and the supervisors' chosen consultants, NDC, I created a map that prioritized keeping communities of interest together — whether it was the Filipino community in Daly City, the Latinx community that spans North Fair Oaks into East Palo Alto, or our coastsiders and residents of unincorporated areas, who experience unique and serious needs when it comes to access to basic services, like water, electricity and internet. Many members of the public came out from cities that have been divided for almost a decade — San Bruno, South San Francisco, Belmont and Menlo Park — saying they simply want to be made whole, and we answered that call. 
What is a community of interest? It can be based on social interests (schools, culture, language and transportation) or economic factors (employment and opportunity) that tie residents within a specific geography together. The law tells us that we must do everything possible to keep communities of interest whole. The Board of Supervisors has been presented with the option to select a map that takes the public's comments into account and attempts to equalize power between the "haves" and "have-nots."
Another reason why the board must consider recommendations from the commission is that over half the supervisors have already endorsed candidates running for a supervisor seat in 2022, whose campaign plans are based on the district lines as they stand today. Disregarding the maps approved by the commission after months of public participation in favor of the status quo could be seen as a conflict of interest and gerrymandering — but that's a question for county counsel. 
My 2 cents: The community has been loud and clear. Demographics have changed, communities across the county feel poorly represented by the current district lines and the redistricting commission has given the Board of Supervisors two options from which to choose. Pushing the work of the commission aside would be a waste of the community's time and taxpayers' money, and would generate distrust in government and the political process. Quite frankly, we want change.  
If you want your voice to be heard please attend the Board of Supervisors meeting 9 a.m. Nov. 9 and speak up. More info at sanmateocounty.legistar.com.
Rudy Espinoza Murray is a Redwood City resident and community organizer on housing, gun violence prevention, LGBTQ+ and Latinx issues. He is a co-founder and lead of the San Mateo County Farmworker Affairs Coalition.