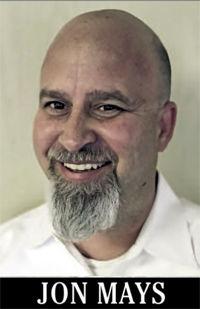 In a perfect world, the U.S. Women's National Soccer Team would have dominated in group play, beat France in the quarterfinals, England in the semifinals and Netherlands in the final to win the World Cup, without any controversy, to finally prove, once and for all, that they are the most dominant women's soccer team on the world's biggest stage. 
Well, it was almost perfect. They did all that but there was a bit of controversy that centered around Megan Rapinoe — though much of it was conjured up by an old video in which she said with an expletive that she wasn't going to the White House to celebrate the team's victory. We all know what happened next but it is clear Rapinoe is loving this newfound fame derived in part from the attention the president gave her but mostly, and this is an important point, from her strong performance on the field. 
Off the field, Rapinoe isn't afraid of being undiplomatic, is incredibly confident, a bit braggadocious and definitely full of herself. Not really my style. Sounds a bit like someone in the White House right? 
She also has made a point of kneeling during the national anthem in the past and, after a rule change requiring players stand, refuses to sing or put her hand over her heart. Originally, the protest was in support of Colin Kaepernick and Black Lives Matter. The protest now includes the current administration and gay rights. Rapinoe is evolving, and has tempered her statements after the victory with more of an emphasis on equal pay and being better to each other overall. Good advice.
Many believe her not standing for the anthem or not putting her hand over her heart dishonors the country she represents. I get that. It seems that if you are representing your country, you should follow the traditions outlined in deference to it.
But really, who cares? That is the beauty of this nation — the freedom to not follow those traditions. In other nations, in other eras, this type of behavior would not be tolerated. Here, and now, it is openly celebrated or maligned by anyone interested in talking about it. While we might expect people to follow social norms and be respectful of the traditions we respect, they don't have to. Athletes, like anyone else, can be outspoken. They can use their platform to speak their mind and call for change. This is a very American activity, in fact, I would argue it is the essence of being American. If you don't like it, you don't have to watch.
This would be where I urge caution. While others may disagree, Rapinoe is flirting with the possibility of crumbling a portion of the growing fan base for not only this team, but women's soccer overall. Why would you risk upsetting a portion of a possible fan base? The country's professional women's soccer league needs support and investment. The National Women's Soccer League is the third such U.S. league and is attempting to grow at a sustainable rate and through partnerships with the men's league — Major League Soccer. Risking the alienation of any fan for political reasons doesn't make any sense to me. But maybe that's too safe a stance for these changing times.
Some may argue that Rapinoe's outspoken nature is focusing attention on the equal pay issue, but the issue is coming into focus on its own and through the work of many others. The foundation upon which this current team plays was built by countless other women over the years who played hard, led by example and made sure they were the best role models possible. Still, as Rapinoe transitions into speaking about this moment and synthesizes what so far has been seemingly random threads of general beliefs and platitudes, I look forward to a more diplomatic approach that might actually yield change on a number of issues including equal pay. Ask anyone to name as many current or former U.S. National Team soccer players as they can and there will be more female names than male. The women are better, more known and draw more fans and revenue. They deserve equal pay and resources. Let's talk more about that.
So it all depends on how you look at it. Is the U.S. Women's National Soccer Team amazing, and awe-inspiring? Absolutely. Was this World Cup victory fun and exciting? Heck yeah. Would the U.S. women have received as much attention without Rapinoe's activism? Who knows? Would I have written this column without Rapinoe's activism? Probably not. In a perfect world, perhaps I would have written about Kelley O'Hara and Crystal Dunn's inspirational defense. But, alas, we do not live in a perfect world. 
Jon Mays is the editor in chief of the Daily Journal. He can be reached at jon@smdailyjournal.com. Follow Jon on Twitter @jonmays.