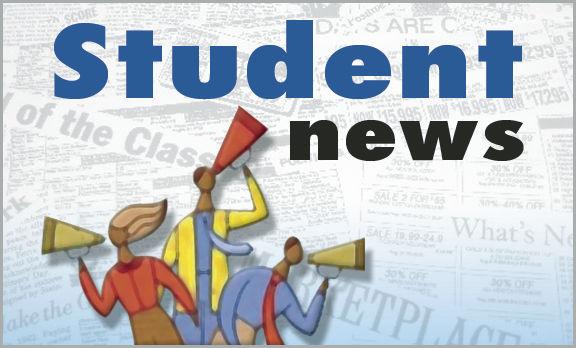 My mother is the head of the ophthalmology residency program at the University of California, San Francisco, so growing up, I would occasionally find a folder filled with the new batch of applicants. As I grew older and concerned about applying for college myself, I began to ask my mother who got into the program and who did not, just to get a feel for what she was looking for.
One man was cited as one of the five people on the world who could perform a certain procedure, and he learned this by studying at a university in Iran. Now, to me there was no question why he got in: he had an exclusive skill set that no one else could do. With this in mind, I asked my mother why she thought this guy was good, expecting to have my own thoughts reflected. However, the answer was very different.
"He was passionate and excited about working here," she said. I thought this response was a little incomplete. I asked her why it wasn't because he was one of the five people in the world who knew the procedure. She smiled at me and showed me a completely different accepted student. This woman was an Olympic weightlifter in her feather-weight class. My mother told me that all of these people had one thing in common: they focused on one thing that they loved doing and took it all the way, whether it was weightlifting or surgery and that, coupled with their good marks, meant that they would be great doctors.
After that, I knew I had to find one thing in high school and be the best I could at it. However, upon becoming a junior, I learned that hardly any of my classmates shared the same mentality.
Just a few weeks ago, my friend, now in her junior year, told me that she had finished a summer of chemistry right after her freshman year so that she could take AP biology in her sophomore year. "Sheesh, you must've been excited to take biology then, huh?" I asked, ready to hear a response about why she would like to study biology or some other science in college. Instead, she told me that she hated biology, and she only did it to be considered "competitive."
Students these days believe that colleges want quantity over quality. If they take summer classes, join a prestigious club and participate in sports, they'll be considered "competitive." When I look at kids who want to get into great colleges at my school, I didn't see one thing they did best, but rather multiple things they did pretty well. 
I'm not saying that it's always a bad thing to do a ton of activities; the knowledge and experience one gains through supplementary activities such as internships, classes or volunteer work is invaluable. However, the sheer mass of activities is not enough, and when people lose sight of what is necessary, problems arise. Students who participate in multiple different activities may have a thick list of items to write down on an application, but they inevitably lack something important: a passion for what they do.
When asked why you do something, doing it for college applications is not an answer that should or will suffice. You should be doing it because you are passionate and eager about learning or doing that thing.
So while it may seem frightening to focus most of your efforts on one thing, it turns out that colleges would probably rather see that you became an Olympic weightlifter to follow your passion over being the member of multiple different clubs.
Vishu Prathikanti is a senior at Burlingame High School. Student News appears in the weekend edition. You can email Student News at news@smdailyjournal.com.