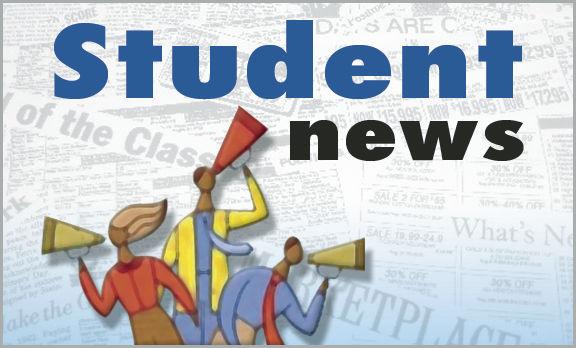 Last week, I got my first letter back from college and I was met with disappointment. I think most people would be. I spent a lot of time brainstorming, writing and editing my essays only to be met with rejection. After that, I couldn't help but feel disappointed in a lot of different things.
I saw "West Side Story" for the first time, and was shocked at how bland the third act and finale were relative to the rest of the film. The first two acts were excellent in their depiction of a contemporary Romeo and Juliet story with some amazing new takes, like exploring life in America for immigrants and poor people, or the notion that we should do what we can to survive in a corrupt world rather than try to change it. With the entire movie built on these ideas, I thought the conclusion would tie it all up with some kind of solution to these problems. Instead, we see a third act that focuses on the underdeveloped gang members instead of our main characters, and a forced "Romeo and Juliet" conclusion that fails to address any of the themes presented in the first two acts. I'm not mad at the movie, just disappointed.
A few weeks ago, I learned that my school might remove "The Catcher in the Rye" from our reading list. "The Catcher in the Rye" was, without a doubt, the best book I read during my sophomore year, and to think that future students will be deprived of this book makes me remorseful. Or rather, disappointed.
The San Mateo Lions Club hosted a student speaker contest Thursday last week, and I found this out too late. The topic of the speech was "Freedom of the Press — What does it mean?" and as the editor in chief of my school newspaper, a columnist for the San Mateo Daily Journal and someone who likes giving speeches in general, I was a little annoyed that I didn't find out about this earlier. You guessed it, I was disappointed.
Finally, I'm disappointed in a lot of things about the proposed "Green New Deal" that has gained popularity in the past few days. I'm disappointed that it's taken this long to come up with a solution to climate change. I'm disappointed that the issue of climate change is so extreme that we need to even suggest something like the "Green New Deal." I'm disappointed that "The Green New Deal" will probably not pass, and our climate will probably continue to get worse.
I'm sure many will feel disappointed after reading this column, either feeling disappointment shared with me or directed at me. But after compiling this list of my disappointment, I realized that this wasn't really anything new. I have been, currently am and will be disappointed in a lot of things. And that's fine. In 10 years, I surely won't be disappointed in the fact that my first admission decision to a college was a rejection. Similarly, in 10 years, whoever is reading this column will surely be disappointed in something besides this column. Probably the climate.
Vishu Prathikanti is a senior at Burlingame High School. Student News appears in the weekend edition. You can email Student News at news@smdailyjournal.com.