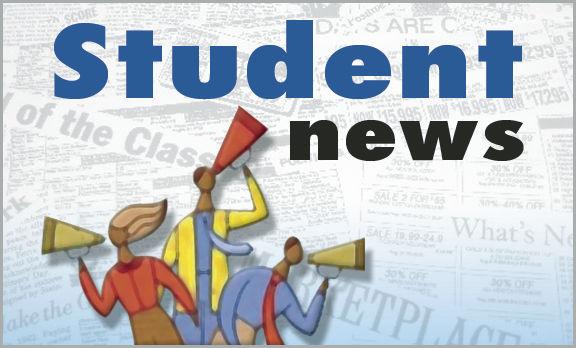 Born from Twitter threads, hours of data collection, communication between college students and a common goal of rethinking law enforcement as we know it, No Cop Money CA was formed to make politicians pledge that they would stop taking contributions from police unions. As for the money most politicians have already accepted, organizers are asking for it to be redistributed to Black communities damaged by police unions' stake in lawmaking for so long.
In the wake of George Floyd's death and the mass protests that have followed, it's rare to find a politician that doesn't have something to say about policing — Gov. Gavin Newsom told protesters "your rage is real," U.S. Rep. Jackie Speier, D-San Mateo, spoke at a Black Lives Matter demonstration in San Mateo, and people everywhere have been quick to acknowledge the presence of systemic racism in the United States and how to address it. The problem is that while many congressional representatives, lawmakers and local politicians are publicly supporting the Black Lives Matter Movement, or denouncing the use of excessive force in policing, they are simultaneously pocketing donations from police unions.
"Police unions advocate behind closed doors to keep laws the way that they are, whether that's criminal justice reform … use of force reform … anything to do with police accountability," said Jackie Fielder, a San Francisco Democrat running for the District 11 state Senate seat currently held by San Francisco Democrat Scott Wiener, via Twitter. "The police unions, like so many other special interests in our country, have completely captured even our most progressive politicians and legislators. If we want change, we have to draw a line in the sand … and demand that our candidates and our politicians that represent us start to reject this money … and actually become accountable."
Campaign contributions are public records, but they can take a lot of digging and time to find. That's why after seeing a similar effort in New York, several students began compiling spreadsheets that detailed California politicians on local and state levels, how much they had accepted from different police unions, and putting digital pressure on them to take the No Cop Money CA pledge.
"The idea behind it is [similar to] the no fossil fuel money pledge," said Daniel McGreevy, a college student from the Los Angeles area who was a founder of the organization. "We don't expect candidates to be able to accurately legislate the fossil fuel industry when they're taking fossil fuel money. So it's insane that we think that our legislators can legislate the police when they're taking 10s of thousands of dollars from the police unions."
So far, more than a dozen of California's politicians and candidates have taken the pledge to reject law enforcement contributions, including Wiener, several state assembly and city council candidates. No Cop Money CA's team of organizers have been reaching out to politicians over email, tweeting at them and even directly messaging them on social media, urging them to take the pledge.
The Guardian recently published a report on how much money police unions donate across the United States, and found that more than $87 million were spent lobbying local and state elections in the last 20 years, $64.8 million of which was in Los Angeles alone. This influx of money to lawmakers has been a barrier to any effective form of police reform for years, as politicians on the receiving end of donations frequently support lax policing laws, or unions donate to a more "cop-friendly" candidate. Their investigation also found that members of Los Angeles' two police oversight committees had received a combined $1.3 million in donations from police unions.
Prominent politicians with donations from different police unions in the 10s of thousands include Newsom, Lt. Gov. Eleni Kounalakis, State Superintendent Tony Thurmond and state Sen. Jerry Hill, D-San Mateo.
"Police union contributions are very bipartisan, the unions contribute to nearly every single member of the state Assembly and state Senate," McGreevy said. "For any sort of reform or revolution, whatever you want to do ... I think we have to have the money out of the equation."
Activists are encouraging politicians who are returning police union money to invest directly into Black communities, doing their own research on local organizations with a focus on bail funds, food security and other humanitarian efforts. As for formally taking the pledge, organizers hope it's a first step toward a world with a more just law enforcement or a complete reimagining of the system. For now, it's a grassroots way to correct the disproportionate power held by police.
"I think the goal, overall, is to show that we are not going to let police police themselves and we will actually be working to hold them accountable," McGreevy said. "I'm hoping that [police union contributions] will become a sort of metric that we think of for candidates."
To read more about No Cop Money CA or learn how to lobby your own representatives to take the pledge, its website is nocopmoneyca.com and they can be found on Instagram, Twitter and Facebook.
Josette Thornhill is a junior at Aragon High School in San Mateo. Student News appears in the weekend edition. You can email Student News at news@smdailyjournal.com.