A recent poll to gauge voter sentiment on a new half-cent county tax for transportation projects seems to indicate people are concerned about traffic congestion but there is work to be done to meet the two-thirds threshold for approval.
Included in the poll was support for a quarter-cent payroll tax on businesses with more than 100 employees.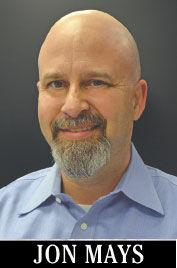 This poll is amidst a discussion on a variety of new proposals for tax measures that are aiming at a soft spot for anyone who travels our roads, and that is congestion. There is Senate Bill 1 that raised fuel taxes and registration fees aimed at addressing a backlog of transportation projects. There is Regional Measure 3 in the works that is proposing an additional $3 for each bridge toll and now this. There is also discussion of an eighth-cent sales tax to help Caltrain establish a dedicated funding stream instead of constantly relying on contributions from the governments of the three counties it serves. The proposed Caltrain tax is its own issue but it is connected because it is aimed at alleviating traffic. The others have the same goal, alleviating traffic, or at least managing it with various levels of tactics and theories such as express lanes that will charge drivers to use them.
Everyone knows traffic is bad basically at any time right now. It's much worse than 15 years ago. What exactly is the cause of this traffic?
It doesn't take a government official or transit engineer to know it is the impact of all those jobs we've been packing in here since the recovery began more than seven years ago. It certainly doesn't help that the cost of living is rising and more lower- and middle-income earners are being forced to other side of the Bay while employment centers remain here.
Thing is though, state law currently doesn't allow for local governments to implement a payroll tax so it's not necessarily clear why it was included in the poll. Yet it was. And I'm glad. It is also fairly clear that businesses with more than 100 employees wouldn't be so keen on such a measure since they would have to pay for it, and it might be seen as an obstacle to drawing new businesses here.
But at this point, would it be so bad to create a bit of an obstacle? After the Great Recession, everyone cheered when new jobs arrived here. After all, recovery is good right? Yes, and no. We have all seen the impact of new jobs on not only traffic but housing and the very character of this place we call home. Countless many are struggling to make it here, and they aren't the ones who just arrived for these new tech jobs. It's the common man and woman.
And yet when we talk about who should pay for improvements to traffic congestion, an increase in the bridge toll and an increase in the sales tax will be felt in the pockets of the very common man and woman we ostensibly care so much about and want to protect and retain as part of our diverse character. The new workers in their buses lumbering down the highway won't feel the effect as much and certainly have more means to absorb it. And yet we seem to be catering to the cause of our traffic and increased housing prices at the cost to everyone else.
Why is that? I get that we don't want to provide a disincentive to these large, groundbreaking companies — you know, the Googles, the Facebooks, the Apples — and want to show appreciation. But even mining towns formed governments to ensure that the impact of the economic driver ensured the quality of life for all. Isn't that the essence of a representative democracy? We the people make up a government that ensures everyone pays their fair share for the impact of their activities, and clearly new workers are creating an impact felt by all. Why should the average person who is not the cause of the problem be asked to pay for the solution?
State law may preclude a payroll tax by local governments right now but I know of several state legislators who represent San Mateo County in Sacramento who could carry a bill to change that. It is an idea worth exploring.
Jon Mays is the editor in chief of the Daily Journal. He can be reached at jon@smdailyjournal.com. Follow Jon on Twitter @jonmays.