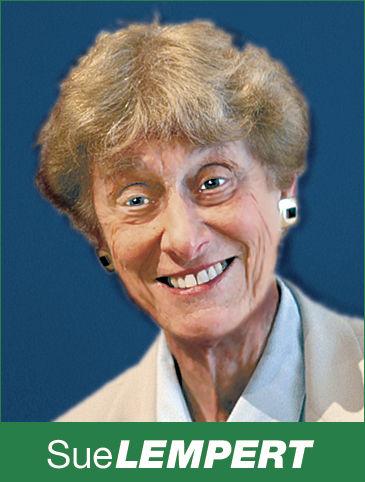 Some incumbents did not make it, notably Rod Hsiao, longtime respected member of the San Mateo County Board of Education, who lost to Chelsea Bonini, former member of the San Mateo-Foster City Elementary School District board who had the support of the powerful California Teachers Association. And Dave Mandelkern, longtime member of the San Mateo County Community College Board lost to colleague Maurice Goodman in an unfortunate race between two worthy incumbents, victim of district voting. In a race too close to call at my deadline there could be a major upset in South San Francisco where longtime Councilman Richard Garbarino is losing to political newcomer James Coleman by 55 votes. Coleman, 22 years old, was propelled by a youth-led activist movement, ChangeSSF.
Unbelievable that Patrick Sullivan who has run for Foster City Council seven times and other positions may finally be a winner in narrow race. He is a longtime activist with the Democratic Party but that has never won him an election. He now leads Mayor Catherine Mahanpour who, according to some in Foster City, never made that personal connection with voters. Win or lose, you have to give it to Sullivan. Never, never give up.
One of the most important elections to affect our quality of life, traffic, emissions and a lifeline for many commuters was Measure RR to save Caltrain, the commuter rail from San Francisco to San Jose from shutting down. It will now have a regular source of income like most other transit agencies in the Bay Area. It needed a two-thirds vote to win in three counties, San Francisco, San Mateo and Santa Clara. It was definitely a grassroots effort: 15,832 calls made, 135,000 text messages and more than 8,000 emails sent.
In my hometown of San Mateo what I thought would happen, did not. I was certain Measure Y, the height limit initiative which had been popular with voters for 30 years, would overwhelmingly pass. As of this writing it has not yet received the necessary majority. There were Yes on Y signs wherever I went and they had, as always, a magnificent grassroots campaign. Door-to-door newsletters in most neighborhoods. Support from almost all neighborhood association leaders. An amazing list of endorsements from friends and neighbors. But times have changed and many voters were convinced by the challenging initiative, R, which also failed to gain a majority, that Y was not good for the environment or for the future of the city. So now it may be up to the General Plan to decide where and what gets built, the outcome all members of the City Council preferred. Was the Bohannon organization, which sponsored Measure R along with several housing and environmental groups, hurt by the outcome? Not really. They just didn't want Measure Y to pass. And the measure which, if passed, would have been a body blow was Proposition 15, the change to Proposition 13 to allow business property to be assessed at regular intervals failed. The Bohannon-owned Hillsdale Shopping Center, a longtime property owner, would have had to ante up.
I was also certain that Lisa Diaz Nash, a relative newcomer to the city who was challenging an appointed incumbent, would win. Her signs were as prevalent as Yes on Measure Y and often seen together. She ran a campaign as if she was running for Congress. She had a campaign office downtown, a first for council candidates, had lots of money, great endorsements from heads of neighborhood organizations. And she had joined every organization in town from the Rotary Club, to a seat on the city library Board of Trustees, to neighborhood watch, to the grassroots Sisters organization. Plus, she emerged from the candidates nights as articulate, smart and convincing.
She had taken the wise role of opposing both measures Y and R and, in publicly opposing R, she won the hearts of the Measure Y people. Her husband was also head of United Homeowners, the group which represents all neighborhood associations. But she lost.
My guess is she will run again and be successful on a second try. The winner, Amourence Lee, had few signs, much less money, but represents "the future." She lives in North Central, while Nash lives in Baywood. A victory for Nash would have invited a legal challenge for district elections as two other members of the council also live in Baywood. Lee, an Asian American, represented youth, diversity and had the support of many enthusiastic young volunteers, the Democratic Party and progressives.
Sue Lempert is the former mayor of San Mateo. Her column runs every Monday. She can be reached at sue@smdailyjournal.com.
Note to readers: This story has been changed to correct a mistake. The candidate for South San Francisco City Council is James Coleman.