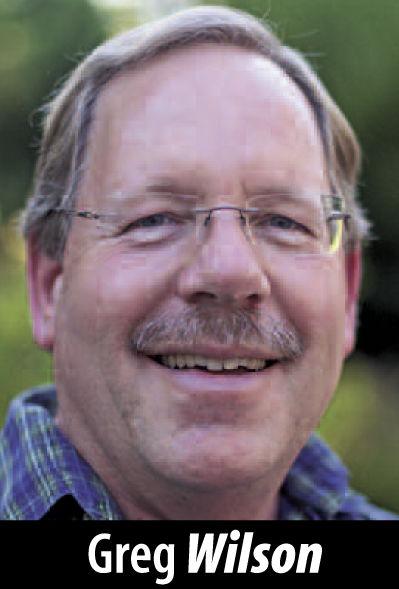 Of all the building projects going on in Redwood City and San Carlos, I find Wheeler Plaza to be particularly interesting. For one, it's a large mixed-use project under construction in downtown San Carlos that could be the poster child for the kind of transformation that city is currently experiencing. For another, it's almost exactly the kind of place my wife and I have envisioned when we discuss how we might transition to our next stage of life.
For the past 30 years, my wife and I have owned a single-family home in Redwood City. It was the perfect size when our kids were in high school, and remains so even for just us two. But we travel a lot these days, and that has us thinking about downsizing.
For us, "down" means a for-sale condominium. Not just any condominium, mind you: we'd prefer it all on one level, ruling out townhouse-style units. And we'd want it within easy walking distance of shops, restaurants and transit. While you'd think this would be easy to find in Redwood City given all of the recent construction, nothing really fits the bill. San Carlos' Wheeler Plaza, however, fits rather nicely.
Wheeler Plaza is the large building that replaced a popular parking lot plus a handful of commercial buildings at the corner of San Carlos Avenue and Walnut Street. The new building includes five retail spaces along San Carlos Avenue, a subterranean parking garage for the building's residents, a two-level above-ground public garage, and, on floors three through five, 109 condominiums.
Although they won't be ready for occupancy until at least November, KB Homes recently began pre-selling those condominiums. Because I'm interested both personally and professionally, this week I visited Wheeler Plaza's residential "Sales Gallery" — located within the Wheeler Plaza building — to learn more about what KB Homes is offering.
In addition to a couple of private sales offices, the gallery's main feature is a complete mock-up of a one-bedroom condominium. Thanks to ongoing construction activity the actual condominiums are not yet open for public tours, so KB Homes built and furnished an entire one-bedroom unit within its sales center.
Wheeler Plaza's one-bedroom units range from 762 to 878 square feet, which should be a reasonable size. I toured the mock-up and although I found it very nice, for some reason it felt a bit small. The two-bedroom units are of course larger, at about 1,200 square feet, while the three-bedroom units — there are 22 of those — run between 1,375 and 1,495 square feet in size. All units come with one or two assigned parking spaces in the underground garage, although the number and configuration (tandem or side by side, if more than one) depends upon the unit. Curiously, there are no EV chargers within the residential garage, although there will be at least three in the public garage.
Unit prices vary depending upon the floor upon which they are located, whether or not they have a balcony (most do), and which way the unit faces. One-bedroom units start at $859,000, two-bedroom units start at $1,265,990, and three-bedroom units are priced starting at $1,625,000. Because these are condominiums, note that there's also a monthly homeowner's association fee. That fee will vary depending upon the unit size and should range from just above $400 to around $550. Electricity is metered individually, although gas and water are not — but that could change if the association so chooses.
Quality-wise, the units do seem nice. All of the appliances appear to be made by Bosch, including the washer and dryer included with each unit. Each unit has heating and air-conditioning. The finishes appear to be high-quality, but note that they have been pre-selected: the purchaser of the condominium doesn't get to choose their flooring, cabinets, countertops or appliances. And I should note that all of the showers are tub/shower combinations, meaning that residents will have to step into the tub to take a shower.
There are two reasonable-sized common outdoor areas on the third floor, with fountains, planters and sitting areas. But the development has no pool, spa or fitness center.
Wheeler Plaza's location is excellent. Not only will there be retail right within the building itself, it is only steps away from both San Carlos Avenue and Laurel Avenue. And the San Carlos Caltrain station is only a block and a half from the Wheeler Plaza building.
Will I be buying a condo in "The Residences at Wheeler Plaza"? No. Primarily, because my wife and I are just at the talking stage, and don't expect to actually make such a move — if we ever do — for a number of years yet. But I must say, Wheeler Plaza has a lot going for it, and the condominiums are certainly attractive. It certainly has me thinking … .
Greg Wilson is the creator of Walking Redwood City, a blog inspired by his walks throughout Redwood City and adjacent communities. He can be reached at greg@walkingRedwoodCity.com. Follow Greg on Twitter @walkingRWC.