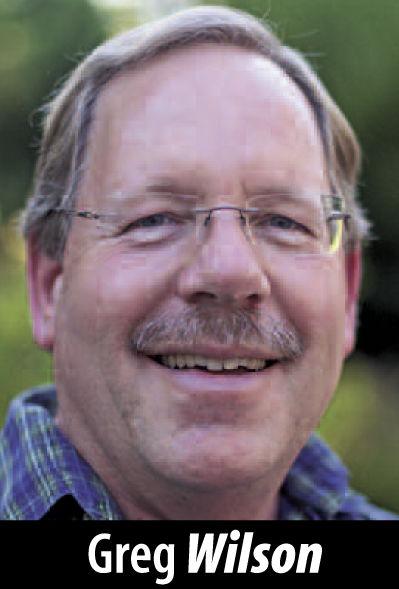 The Redwood City Council and its Planning Commission have lately been focusing on issues relating to housing in residential neighborhoods.
On July 22, the City Council tweaked the ADU (Accessory Dwelling Unit) ordinance to further encourage homeowners to create them. Then, on Aug. 20, the Planning Commission held a joint study session with the Housing and Human Concerns Committee on "missing middle" housing (duplexes and triplexes, basically). Next, on Aug. 26, the City Council held a lively discussion around imposing a cap on FARs (floor area ratios) for both new construction and remodels of single-family homes. And finally, on Aug. 28 the Planning Commission held a joint study session with the Architectural Advisory Committee to begin work on a set of design guidelines for single-family residences.
All of these actions and discussions revolve around single-family housing, but they all have something else in common: parking. It was during the missing middle housing discussion, I believe, that someone stated "we have a housing crisis, but only a parking problem." True enough, but both deserve effort. Thus, while the City Council and Planning Commission work on the crisis, why not start a public conversation around the problems people are having with parking in the city's residential areas?
For background, know that Redwood City's development requirements state that single-family dwellings must have two parking spaces on property, at least one of which must be covered. Multi-family dwellings are required to have two spaces per housing unit, one of which must be covered, along with one guest parking space for every four units.
Strictly speaking, garages must be "clear of any cabinets, appliances, or other obstructions." As we know, though, many people use their garages not for cars, but for storage, as exercise spaces or workshops, or even as living space. As Planning Commissioner Nancy Radcliffe noted in a recent meeting, "Covered parking often becomes something other than parking, so [perhaps we shouldn't] require covered parking." Personally, I park in my garage. However, I know of no law requiring me to do so — or even requiring me to park on my driveway, for that matter. While I don't routinely park my car on the street, clearly many people do. But should they?
With some limitations — some areas have time restrictions, while others are governed by parking permits — residential street parking is free to anyone who wants to use it. This includes the residents of the nearby homes. Many residents seem to be taking advantage of this, since in some Redwood City neighborhoods most street parking is occupied at times. For instance, I know from experience that in parts of the Centennial neighborhood it can be very difficult to find a street space in the evening.
Encouraging the construction of Accessory Dwelling Units is one of the ways that our city leaders are attacking the housing crisis. A homeowner wanting to add an ADU can either add a small accessory dwelling somewhere on their property, or they can convert their garage into one. A garage conversion requires the homeowner to make up for the lost parking elsewhere on the property, at least, but the ADU rules clearly state that "no additional parking spaces are required for the accessory dwelling unit." Thus, however it is created, an ADU is likely to increase the number of vehicles associated with that property, which in many cases will force more cars onto the street.
So-called "missing middle" housing could potentially have a detrimental effect on our street parking, which has caused some to resist this attractive form of higher-density housing. Replacing a single-family home with a duplex or triplex would increase the number of families on that property, and would likely increase the number of cars there. The requirement that duplexes and triplexes include two on-property parking spaces per unit means that those cars will hopefully park on property. But during the Planning Commission's joint session with the Housing and Human Concerns Committee it was noted those very parking requirements could be part of the reason why the city's R-2, R-3, R-4, and R-5 districts — those that currently allow multifamily and missing middle housing — don't have more duplexes and triplexes. Accordingly, it was suggested perhaps the requirements should be lowered to just one parking space per unit — something that is likely to force more cars onto our streets.
Now, I don't foresee a flood of duplexes and triplexes pouring into our residential neighborhoods, and although there has been an uptick in the number of ADUs being built, the numbers still remain small. But with street parking already tight in some residential neighborhoods, any increase may be felt. Thus, we need to talk openly about people's rights and responsibilities about parking. In particular, we should discuss just what, and who, street parking should really be for.
Greg Wilson is the creator of Walking Redwood City, a blog inspired by his walks throughout Redwood City and adjacent communities. He can be reached at greg@walkingRedwoodCity.com. Follow Greg on Twitter @walkingRWC.