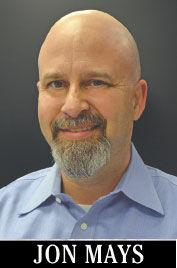 Allegations of funny business when it comes to ballot counting for Measure W, the half-cent sales tax increase to benefit SamTrans and transportation improvements, may be tough to prove — though it will be interesting to see where it goes. Some opponents of the measure believe the last weekend's counting provided too much of a surge and that damaged ballots that were transferred to new clean ballots were suspect. They also allege that the shift in yes votes over the weekend were just too much.
However, if you look at the trends since Election Day and the overall vote counts, it shows this wasn't all that unusual. On election night, Measure W was failing with 66.11 percent of the vote, just short of the 66.7 percent needed to pass. Typically, older people vote earlier through absentee — now through all-mail balloting — and older people tend to be more conservative and less willing to pay a new tax. Younger people tend to be busier and may not vote until closer to the election, or even on Election Day. With the new all-mail balloting, the last counts included votes that were likely mailed on Election Day, and those would be from younger, and perhaps more progressive, voters. The last tally for Measure W was at 66.85 percent, a climb from Election Day, but still with the trend I saw in subsequent counts in which it mostly gained percentages each tally.
If you look at other races, it seems the younger and more progressive votes tended to stick. Measure V, a school tax for San Mateo-Foster City schools, was at 66.55 percent on election night and extended that to 67.9 percent in the latest, and almost final, tally. It's a smaller sample size, but a bigger jump than W. Also, votes for Diana Reddy grew over time with her ending up with 330 votes more than Rick Hunter for the third seat on the Redwood City Council. Reddy had the Election Day lead, then dropped below Hunter, then slowly gained through the updates. Reddy is progressive, with support from renters' rights groups, and those left-leaning voters had an impact on later tallies. Same in Half Moon Bay, with progressive Robert Brownstone extending his lead over the more conservative Virginia Turezyn in later vote tallies.
So the overall trend pointed to more left-leaning votes in later tallies, which fits into the theory that the more conservative votes were sent in and tabulated early.
One more trend I noticed is that votes for those who support rent control, like Brownstone and Reddy, may have come from slow-growthers who believe it is better to limit rents rather than try to increase housing supply. It's just a theory, and obviously it's easy to make it that simple when it comes to complex campaigns and multi-faceted candidates, but it will be interesting to see if there is a trend that develops over time. It could also be that voters just liked the candidates.
It's tough to pass a tax in Millbrae. I seem to recall years ago an increase in the hotel tax failing in Millbrae even though the average resident would never pay it.
A hotel tax did pass in 2009, however. Still, taxes are a tough sell for the town with the most recent effort to help pay for a new recreation center failing with about 62.2 percent of voters in favor but not enough to make the two-thirds threshold. This was also another measure that saw an increase of support from the initial election night tally. It started out with 57.51 percent, and grew from there — just not enough to pass.
Now, I could see if there was a recreation center and this tax was to pay for a new one that some thought was unnecessary. However, the old center burned down in an arson fire in 2016 and the insurance money is nowhere near enough to pay for a new one. Measure II was to cost homeowners $8.70 for every $100,000 in assessed value. It adds up, but it's not a deal breaker for most. But now it's back to the drawing board for city officials tasked with figuring out how best to provide its residents with what most would consider to be a standard community amenity.
Voter turnout was off the hook, with almost 73 percent of voters participating. That's a far cry from the days of 20 percent to 25 percent turnout in gubernatorial primaries. All-mail balloting and even-year elections seem to work when it comes to turnout. Now, if we can just get enough staff to tally the votes faster. Waiting three weeks for some results just doesn't cut it.
Jon Mays is the editor in chief of the Daily Journal. He can be reached at jon@smdailyjournal.com. Follow Jon on Twitter @jonmays.