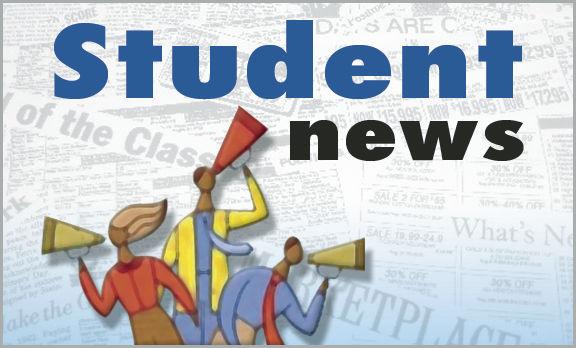 Every so often at my school, the counselors present information to seniors touching on things from graduation requirements to scholarship eligibility. I've noticed that at least once every time, the presenter says something along the lines of "I know you all want to get out [of high school] soon," or "You're all in your final sprint, so don't let up now." While it may seem trivial, I always notice and am surprised by these remarks. Why are students eager to leave?
Looking back, I've had as many annoying and embarrassing memories of high school as anyone else. From getting pantsed in my P.E. class to being rejected by a girl after asking her to a dance, I definitely have memories I want to forget after leaving. The idea of starting over again and the freedom of life beyond high school is enticing for some, and I would be lying if I said I don't look forward to it with nervous excitement. However, I am far from counting down the days until the year, and my high school life, is over.
For me, high school has played a pivotal role in finding my identity as a student and a person in general. Though I had my embarrassing moments, I was also able to grow and learn new things about myself and others. I would attribute becoming more politically aware, confident, kind and socially intelligent to people who have influenced me throughout school, which includes students as well as teachers.
However, I will not pretend that everyone has had the same high school experience as me, and I recognize that others may not have had, or will have, a great four years. So I won't say that we should all love and appreciate high school.
What I will say, though, is that the attitude many students hold throughout their lives in school can change. Rather than focusing on the mundane, embarrassing and frustrating parts of school, I would encourage others to enjoy the small, day-to-day things that may not be as memorable, but are more common than the aforementioned negative things.
When I think about high school, the first thing that comes to mind isn't a time when I failed a test, or when I looked dumb in front of my classmates. I think of the friends and teachers that I get to interact with and the fun and interesting conversations we had/will have every single day.
So to my fellow seniors, don't view this as a "final sprint," but instead something more like a jog. You'll reach the end of your run either way, so don't go so fast that you miss the faint scent of roses in the air.
Vishu Prathikanti is a senior at Burlingame High School. Student News appears in the weekend edition. You can email Student News at news@smdailyjournal.com.