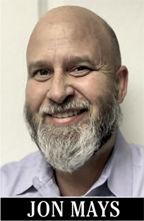 More than 20 years ago, a friend invited me to stand on the top of a parking garage to watch the implosion of Geneva Towers in the Visitacion Valley neighborhood of San Francisco. I thought it would be neat to see a building implode. It was.
I knew very little about Geneva Towers but learned it was originally built as private housing 30 years prior. But it became one of the examples of our failures as a society when it came to housing. It was a "project" that symbolized economic and racial segregation. It was poorly managed and policed and it became notable for its crime. When it came down, people cheered, as our society appeared to be moving beyond substandard housing projects.
At the time, the new notion was for inclusionary zoning, in which new housing would have a portion — usually up to 20%, set aside at below-market rates. That way, those with lower incomes could live in the same way as those with higher means. This was the lesson learned, that inclusionary zoning could move our society past the segregation that came with housing projects. Even the term housing "project" was considered taboo. Housing "development" was the preferred term.
However, it became clear that inclusionary zoning wasn't going to solve all our problems. Around the same time as the Geneva Towers implosion, there was a 100% below-market-rate 44-unit apartment development proposed off El Camino Real in San Mateo between Hillsborough and North Central San Mateo. During the planning process I heard neighborhood concerns, that they believe in affordable housing, just think it should be somewhere else and what about graffiti, garbage, crime, where will they park their moving vans?" And the developer representative said, report graffiti if you see it, garbage will be put into receptacles like everywhere else, call 911 if you see a crime and they will park their moving vans in the middle of the street just like everyone else. What he was saying was this was a place to live for normal people who will live normal lives. And he was right. Similar developments elsewhere are completely fine and necessary.
One of the biggest obstacles to this type of housing is the archaic idea that they will be like Geneva Towers which, if we truly explored again, may not have deserved the entirety of its reputation. That's a topic for another day, but I speak of the notion that government-run housing is inherently bad and will be neglected. Throw out this notion, as it no longer applies.
The idea of government housing, or at least government-assisted housing at scale, needs to be explored again. It's been done piecemeal when possible but, with more resources, it can be done well and at low overall cost. The private provision of housing has a profit incentive. Property owners aim to sell for more than they paid and want tenants to help pay the mortgage in exchange for the unit and maintenance. With government involvement, rents stay lower because that incentive is taken off the table. It doesn't have to lose money, but it doesn't have to make money either. To be clear, I am talking about a supplement, not a government takeover of rental housing. There is room for both.
There are plenty of examples of public-private partnerships with high-quality nonprofit housing developers and management companies. The lessons of the past mean we can do better in the future. Governments can be rental property providers and responsible ones at that. I've seen it.
Funding is an obstacle. Last week, I wrote about the dissolution of redevelopment agencies and its negative impact on affordable housing. There has been much discussion of housing and homelessness in California, and Project Homekey has been a positive development in turning old hotels into much-needed housing. And it shows big things can be done if money is provided to local governments that know the community. It will take a dedication of resources such as through a real estate transaction fee, the creation of tax increment financing districts or even a statewide housing bond. It would also eliminate the need for other resources to simply keep our community operating as it needs to in a high-cost environment.
California envisions itself as at the forefront of issues ranging from emissions standards to same-sex marriage. Let's do the same for affordable social housing. It can provide a way for the people of our community to remain here and save for something different when ready.
It will take commitment and financial support, but the investment is well worth it in ensuring our diversity, stability and success while abating one of the things about which we so often fight.
Jon Mays is the editor in chief of the Daily Journal. He can be reached at jon@smdailyjournal.com. Follow Jon on Twitter @jonmays.