The so-called issue which may cause the San Francisco and Santa Clara Board of Supervisors to not support a three county sales tax measure for a permanent source of Caltrain funding is governance. But it's really money. Right now Caltrain is governed and financially supported by three counties, San Francisco, San Mateo and Santa Clara in a Joint Powers Agreement. The JPA was created in 1992 when the trains were owned by Southern Pacific. SP planned to dump its suburban rail line which runs between San Jose and San Francisco. San Mateo put up the original funding to save the service while the other two counties pledged to pay — but have not paid back their entire share. Again SamTrans came to the rescue and forgave the debt in exchange for the right to operate the system. Caltrain is supported by fares and a contribution from each agency.
Each county has three representatives on the board — the city and county of San Francisco, SamTrans and Santa Clara's VTA. The sales tax measure, introduced by Sen. Jerry Hill, D-San Mateo, which became law in 2016, would permit the Caltrain board to submit a regional measures for a sales tax increase of one-eighth cent sales tax to voters in the three counties. It would need a two-thirds vote to pass. And before that, approval by all member agencies. SB 797 would provide Caltrain with a dedicated source of funding similar to BART, VTA and Muni. It would raise more than $100 million a year and when combined with fares would enable the system to operate without financial support from San Francisco, SamTrans and VTA. Under this scenario an electrified Caltrain could triple its operations and provide faster quieter service to 100,000 passengers a day. If the measure is unsuccessful the rail line will shut down.
That $100 million a year is too tempting for some S.F. supervisors and Mayor Sam Licardo of San Jose. For 12 years I sat on the Caltrain board as a nonvoting member representing the Metropolitan Transportation Commission. These were harsh years for Caltrain as both San Francisco and Santa Clara counties never wanted to provide their full share of funding. Their main priorities were Muni and BART to San Jose and VTA. San Mateo always stepped up to the plate to keep things going until SamTrans's finances were in decline. The one-third share of each agency kept dropping but the trains continued to be bolstered by an increase in passengers and fares. Meanwhile transit oriented development was in full swing along the corridor and commuting bicyclists started using the train in large numbers. Express service had standing room only. The system is the seventh largest commuter rail in the country and considered one of the best. Then came the pandemic and ridership plummeted. That is why the sales tax is critical to continued operation.
Two San Francisco supervisors, including the one who represents the city on the Caltrain board, at the last minute refused to support or bring the issue before their colleagues. They joined together with Mayor Licardo and some Santa Clara supes to introduce a new resolution which would tie the funds generated by the tax to a change in governance and not make all the funds available to Caltrain. Sen. Hill and SamTrans attorneys say this runs counter to SB797 and would be illegal. And new or amended legislation would have to be introduced and passed. Probably a bigger hurdle than the existing one.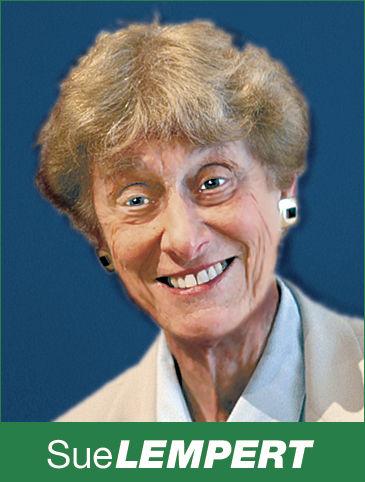 I wouldn't trust San Francisco or Santa Clara counties to fund a viable Caltrain. So the SB797 tax measure must pass to ensure the train's continued operation. Then any change in governance is up to the nine member board, where each county has equal representation and San Mateo County has one-third of the vote. If the tax does not pass, when the pandemic ends and people return to work expect a flood of cars and bad emissions on 101; when the Giants and the stadium are in full swing expect San Francisco to become a parking lot. As Congresswoman Jackie Speier wrote: "Why would we want to jeopardize a winning transit system today over who gets to hold the gavel tomorrow? Let the voters decide the fate of Caltrain through a vote. Don't kill the future of the train system over a power grab." The deadline for getting something on the ballot is Aug. 7.
The timeline is very close. Here is the schedule for the agencies necessary approval: San Francisco Supervisors — July 28, tentative; S.F. Muni, July 31, 1 p.m.; Santa Clara Supervisors, Aug. 6, 9:30 a.m.; Caltrain Board, Aug. 6, 9 a.m.;VTA Board, Aug.6, 5:30 p.m.
Sue Lempert is the former mayor of San Mateo. Her column runs every Monday. She can be reached at sue@smdailyjournal.com.