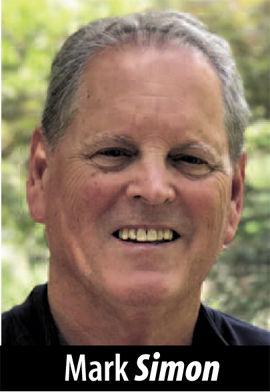 The days grow shorter, not just seasonally, but politically, and the latter is where the pace has picked up, venturing from the significant to the absurd. 
In the category of significant, the California Apartment Association Housing Solutions Committee, an independent campaign committee, filed forms in the past week indicating they will spend $151,000 in support of San Mateo City Council candidate Lisa Diaz Nash.
It's a staggering commitment and nearly matches the combined total reported raised through September by the three council candidates, incumbent Diane Papan, appointed incumbent Amourence Lee and Nash. The CAA committee is an independent expenditure committee, which means, by law, it operates entirely outside any contact with the candidate.
The conventional wisdom is that Papan is going to win one of the two seats up on the Nov. 3 ballot. This kind of involvement hints at one of two thing — either the CAA is enormously enamored of Nash or so uneasy about Lee that it feels compelled to plunge into the race.
Based on CAA's past history, it is likely this signals a profound opposition to Lee, who they may fear will have progressive views on rent control and increased corporate taxes. In 2018, the CAA and other real estate interests launched an unrelenting attack on Redwood City Council candidate Diana Reddy, sending out several mail pieces so critical that they may have aroused sympathy for her. In the end, she won the council race.
YOU CAN'T MAKE THIS STUFF UP: In the category of weird, there is the persistent rumor in the Millbrae City Council race that Rachelle French, often described as a campaign assistant to candidate You You Xue, may be a false identity. 
By any measure, Rachelle French has been busy. She has filed formal complaints against Millbrae officials with the Fair Political Practices Commission — one as recent as Tuesday against Councilman Wayne Lee. She also is on record since May making seven massive public records requests with the city. Millbrae City Manager Tom Williams said he tried several times to contact Rachelle French regarding the public records request, but was never successful. 
Someone even filed a complaint with the San Mateo County District Attorney's office alleging Rachelle French's FPPC complaints may have violated state law because she used a fake identity. District Attorney Steve Wagstaffe said there appears to be no laws broken. But his investigators found that the email address she uses connects to an overseas server, where user identities are kept secret.
I pressed Xue about it and, on Tuesday, he arranged for a teleconference with a woman who said she is Rachelle French. She seemed like a perfectly nice person, and she was holding an adorable toddler in her arms. She admitted she had filed the FPPC complaints. But she said she didn't file any public records request, leaving up in the air who filed such requests in her name. Xue would not comment on the record, although he clearly is upset at what he regards as dirty Millbrae politics. 
In a follow-up email, I asked Rachelle French for further identification, but she declined, saying she preferred to protect her privacy, particularly in "the political atmosphere in Millbrae that has unfortunately been very dirty at times. I know everyone in You You's campaign has been trying to keep the conversation focused on the issues but there are distractions from time to time. I am curious to know who is out there leading the charge spreading this rumor, it must be some well-connected individuals." She added that French is her married name and that she may not have updated her local voter registration, which shows no Rachelle French.
NOW, FOR THE ABSURD: One of the coastside's irritating gadflies long has been John Ullom, a name to remember, along with the name Wanda Muscle. Wanda sent out a hit piece this week targeting incumbent San Mateo County Harbor Commissioner Tom Mattusch, a piece dismissed by Mattusch and others as quite inaccurate and misleading. The piece created quite a stir, including some furor over who is Wanda Muscle. And then Ullom admitted it was his nom de plume, or, perhaps more accurately, nom de guerre. What is it about the politics over there?
FINALLY: The mayor/city council races in San Bruno have two sides — one allied with incumbent Mayor Rico Medina, the other allied with challenger Linda Mason, based on how signs are placed around town. Upset by what he called "machine politics," former councilman Gary Mondfrans, in response to no groundswell whatsoever, announced this week he will run for mayor as a write-in candidate. "I know I have a slim chance," he said. Yes.
Mark Simon is a veteran journalist, whose career included 15 years as an executive at SamTrans and Caltrain. He can be reached at marksimon@smdailyjournal.com.