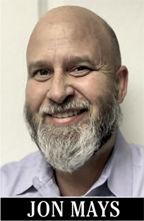 I, like most people, am not a big fan of wearing masks. They remind me of painting or going under the house. Wearing one is stuffy. I'd rather not wear one.
However, I also think it's important to listen to health experts. I know exercise is good, smaller meal portions are better and it's not a good idea to smoke anything. I know this not from my personal experience, I certainly am no expert, but rather from health experts. So I take great interest in what health experts say when it comes to coronavirus. The consensus seems to be to wear a mask while in public. So I do. Washing hands and keeping social distance is a good idea too.
There may be a point that we look back and think mask wearing wasn't necessary. After all, at one time, we were supposed to eat mainly carbohydrates and never eat eggs, though the general consensus is opposite now. On the other hand, health experts were right about smoking, though it took them a while.
Some argue we really botched this whole coronavirus thing by suggesting that members of the general public initially not wear masks so they could be saved for health care workers. Then that changed, and we were suggested to wear them, then mandated in most places. That might stick in someone's craw but I know just about as well as most people that information changes quickly and that what was once true can no longer be true at the drop of a hat and the ability to quickly adjust is the key to survival.
So, I'll wear a mask. Others here in San Mateo County seem to be on board as well. It's easy to tell because you can simply just see that people are wearing masks. Some aren't, but it's not like we are on some party boat on Lake Havasu, which, by the way, finally instituted a face mask requirement last week.
In San Mateo County, case counts are rising, but not dramatically. The number of new cases in the Latino and young population is startling, however. Our death count is not spiking but rather at a relative low number (and I say that with a degree of acknowledgment that any preventable death is regrettable). Our hospitalization numbers are also relatively low. Some of the increased numbers appear to be patients from other areas, including San Quentin State Prison. The fact that we can take in others indicates we seem to be doing OK. How specifically this is happening, I'm not sure. However, I do think we took the statements of our Health Officer Dr. Scott Morrow seriously for the most part and complied. Some took issue, some still take issue, but we followed along, I like to think because you too believe in listening to health experts.
We haven't heard from Morrow in recent days, but some of his last public words were along the lines of "it's up to you now."
We know what to do. Wear a mask. Wash your hands. Don't touch your face. Use hand sanitizer. Keep 6 feet away from others. Minimize risky behavior. We learned this from Morrow, one of those health experts.
It becomes normal soon enough. Believe it or not, we human beings are pretty adaptable. Think about how quickly we adjusted to school closures and sheltering in place. We may not have liked it, but we did it.
And let's keep doing it. I know it is tempting to do away with the precautions, after all, we've been doing this for months now. I also don't want to say this is the new normal. But it is our current reality. So let's keep at it.
Some have wondered if the city of San Mateo's General Plan update meetings should preclude people who don't live in the city. The idea is that out-of-town activists are participating and may not reflect the current population's point of view.
First of all, the idea of preventing someone from submitting an opinion based on where they live is absurd. Everyone everywhere has the right to share their opinion. Besides, general plan meetings aren't known to attract huge crowds and much depends on who is active. Some contend that is how things remain the same.
The question becomes, whose opinion is worth more: a resident for decades who has been active or a newcomer, a potential resident or current worker who lives elsewhere? From my perspective, the more input, the better. Who knows from where the next best idea might come. It's up to elected officials to have an open mind, weigh the input accordingly and do the right thing.
Jon Mays is the editor in chief of the Daily Journal. He can be reached at jon@smdailyjournal.com. Follow Jon on Twitter @jonmays.