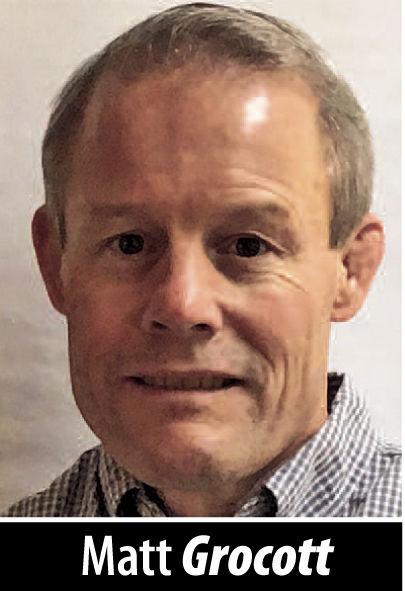 A week ago Tuesday, Gov. Gavin Newsom signed into law California's new budget, including the provision to extend health care coverage to undocumented immigrants between the ages of 19 and 25. It is to be administered through Medi-Cal, California's part of the national health coverage program, Medicaid. With the governor's signing of the bill, California becomes the first state in the union to offer health-care coverage to persons in the country illegally.
Almost as soon as the governor signed the bill into law, the "Breaking News" feeds lit up on social media, followed by comments of those online. One in particular caught my attention. It contended that the state's action was illegal under federal law. According to this person, a law passed by Congress in 1996 and signed by then President Bill Clinton, prohibited states from giving public benefits to illegal aliens. Known as the Welfare Reform Act, the law is still in effect today. Per 8 U.S.C. 1621, an illegal alien is "ineligible for state and local public benefits," with certain exceptions, such as emergency care, immunizations for communicable diseases and crises counseling.
When I read this post, I was surprised. I knew Newsom had taken some extreme positions as mayor of San Francisco but to violate federal law this blatantly seemed excessive, even for him. Consequently, I searched for the referenced federal law and found this clause at the end:
"A state may provide that an alien who is not lawfully present in the United States is eligible for any state or local public benefit for which such alien would otherwise be ineligible under subsection (a) only through the enactment of a State law after August 22, 1996, which affirmatively provides for such eligibility."
Well, there you have it! The Congress gave the states an out if they wanted to exercise the prerogative of offering non-immigrants with a slew of public benefits paid for out of the public purse, so long as the purse is labeled, "state or local."
With the legal issue set aside, I continued to read about this bill. What were the numbers involved? It did not seem anywhere near certain. In terms of individuals who might take advantage of this offer by the state, the range was between 90,000 and 138,000. What that tells me is that no one really knows. It is simply a huge guess. If one thinks about the magnet this will make California, how could anyone possibly know?
What about cost? The state budget estimates the cost to California taxpayers to be approximately $98 million for the coming fiscal year. Of course, if one does not know how many will avail themselves of the offer, how can one really know the cost? If the figure is 90,000, then that would come to $1,089 per individual. However, if the figure is closer to 138,000, then either the cost per individual must be lowered to $710 or else the budget is off by 53.3%. In other words, instead of it costing $98 million, the figure would be $150.26 million.
In either case, whether the state's estimated cost per individual is $710 or $1,089, both figures appeared low in my estimation. So I did a little research and found a figure from a study done in 2013. That is six years ago, but it was the earliest year available for the statistic I wanted: per person cost to provide health care to the uninsured. The number turned out to be $1,257 per person. Obviously, the state's figure is low on its face. It is also low because health care costs have risen, along with inflation, between 3% and 6% per year since 2013. That means, with this measure scheduled to take effect on Jan. 1, 2020, a more accurate estimate for per person cost would be in the range of $1,600.  
Honestly, however, I do not believe the governor cares a whole lot about the math, at least not in the long term. His greatest concern seems to be about perception and politics and scoring points within his party against President Trump. The Tuesday evening after signing the bill, he was quoted as saying: "We are the most un-Trump state in America when it comes to health policy." If he were concerned about long-term costs, he would not be declaring: "Mark my words, we're going to make progress next year and the year after on that. That's what universal health care means. Everybody, not just some folks."
Yes, governor, I just get a warm and fuzzy feeling whenever I think about providing health care for all and at the same time opening up our borders to the entire world. Seems reasonable. Let us now stand and sing our closing hymn, "Imagine," by John Lennon.
A former member of the San Carlos City Council and mayor, Matt Grocott has been involved in political policy on the Peninsula for 17 years. He can be reached by email at mattgrocott@comcast.net.