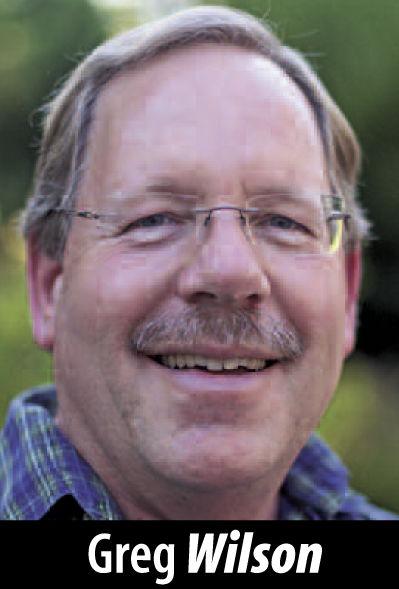 Redwood City is facing a few project proposals that, despite significant opposition, continue to seek city approval.
For one, there is the proposed development on Cargill's 1,400 acres of Redwood City salt ponds — the so-called Saltworks project. Many of us had hoped that the Saltworks project was dead, but thanks to a recent EPA ruling it may well rear its head once again. Another such project is Harbor View, a proposal by Jay Paul Company to build a handful of very large office buildings on the old Malibu Grand Prix site off Highway 101. That project was recently downsized, but whether that is enough to mitigate the project's rather significant environmental impacts will likely determine the project's chances of approval. And then we come to the 557 East Bayshore project.
The East Bayshore Road location sits amidst the Boardwalk Auto dealerships, and is where you'll find the now-shuttered Century Park 12 theaters. Those theaters have been dark since late 2008, but even before then SyRES Properties, the site's owner, started proposing new uses for its 14 acres. Each proposal met resistance, but SyRES Properties, knowing that they have some valuable parcels, continued to submit new ones.
Their latest proposal has gotten farther than most. It has reached the stage where an environmental impact report, or EIR, needs to be written. That report will analyze the various impacts that the proposed project would have to the environment, impacts to things such as water, air, noise and traffic. At this time, we're being asked to help specify the "appropriate scope and content" for the EIR. The city will then see to the impact analysis and will ensure that the report is written and made public. Once the EIR has been made available, we should have ample opportunity to comment on those impacts, as well as on the project itself.
Having closely watched this site for years, naturally I downloaded the proposed plans from Redwood City's Development Projects webpage. SyRES Properties proposes to build both housing and a large "sport club" on their site. The housing would consist of two five-story apartment buildings that would wrap around, and thus largely hide, internal parking garages. In total, the two buildings would contain 480 apartments, 85 of which would be affordable at income levels ranging from very low to moderate. The apartments would come in studio, one-bedroom, and two-bedroom configurations, and would range in size from 510 to 1,200 square feet.
The two apartment buildings would stand along the side of the property facing Inner Bair Island. The VillaSport Athletic Club and Spa, on the other hand, would sit closer to East Bayshore Road. This club would consist of a nearly 100,000-square-foot, two-story building plus two outdoor pools, an outdoor café area and an outdoor children's play area. Its aim is to offer "a unique combination of fitness and social programming in a resort-style environment for the entire family." Plans show exercise studios, a large array of exercise equipment, a full-sized basketball court, a day spa, two indoor pools (in addition to the outdoor pools), locker rooms and a café.
The Athletic Club and Spa would primarily be for members, although certain features, such as the café and the day spa, would be open to all. As well, some children's programs (day camps, for instance) would be open to non-members. Finally, they plan to sell day passes that would provide full access to anyone.
Currently the site's domed theaters sit empty, and the parking lot is being used as a vehicle storage area by nearby automobile dealerships. Certainly, this proposal makes more productive use of the property. We can always use more housing, and 85 affordable housing units are nothing to sneeze at. Finally, the VillaSport Athletic Club and Spa does look like a great place for families. If only vehicular access to the area was better.
To my mind, the biggest environmental impact that this project would have is related to access. We already have thousands of people living on the Bay side of the freeway, with a single road as their only way in or out. In the event of an emergency, such as a major earthquake or fire, every car attempting to leave the area would have to use the two-lane East Bayshore Road — the very same road that emergency vehicles coming into the area would use. Adding another nearly 500 apartments, not to mention all those using the VillaSport Club, just seems to be asking for trouble. Redwood City hopes to one day extend Blomquist Street to this area, giving residents a second way in or out. If and when the city manages to build this so-called "Blomquist Extension," SyRES Properties' project may just make sense. Until then, though, they may just have to try, try again.
Greg Wilson is the creator of Walking Redwood City, a blog inspired by his walks throughout Redwood City and adjacent communities. He can be reached at greg@walkingRedwoodCity.com. Follow Greg on Twitter @walkingRWC.