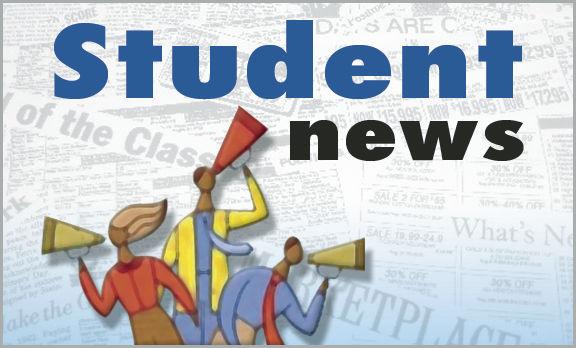 In a recent surge of letters to the editor at the Daily Journal, readers debated the existence and cause of the so called "cold civil war," which gives a name to the intense cultural and political battles commonplace in modern American society. While I hesitate to elevate our current squabbles to the level of a war that killed 620,000 Americans, it is undeniable that we are in a period of internal conflict that is seemingly incurable.
Almost daily, we are privy to displays of intense political and cultural fighting, on everything from illegal immigration to socialized health care proposals. It seems as if our country is slowly being separated into two separate groups, with the gap between them constantly growing. It is unsustainable for our country to continue to function at this level of political conflict. The remedy to our division is to expand our understanding of what has unified our country since its founding. Included in this is the recognition and acceptance that those who have different views exist, and are still worthy of respect and decency.
A disheartening sign for the current state of affairs occurred last week, when former Vice President Joe Biden capitulated to critics who attacked his statement that Vice President Mike Pence was a "decent man." Within days of his original statement, Biden appeased radical members of the left by saying there was nothing decent about how Pence acts. It is absurd and dangerous to suggest that disagreements over policy automatically signal indecency and obscure any positive characteristics of a person.
Intense political debate is not necessarily a sign of impending nationwide conflict, from the beginning our nation has been home to various factions who passionately defend their positions. John Adams and Thomas Jefferson, two of the most famous Founding Fathers, were famous for a vicious feud between the two men. While they each held opposing views regarding the future of the country, both men remained in close contact up to their death on the same day. Such animosity becomes toxic when political disagreement becomes a barrier to acknowledging the decency of others and being able to be friends with them outside of politics. The ability for political foes to separate politics from personal relationships and respect for other people is an integral part of preserving our union.
Being able to compartmentalize political arguments to separate it from personal relationships and cultural events can help to unite our country. Having escapes from intense cultural fighting is necessary to reduce our current level of conflict. For instance, separating politics from entertainment such as sports and movies can give respite from disagreements and unite people of varying viewpoints. It is not necessary for every part of American life to revolve around politics, as it leads to our country becoming separated even during times that used to unite us.
It is possible to mend the divide in our country, but every American will need to accept the existence of alternate viewpoints and still be able to treat those who hold them in a dignified manner. Additionally, we need to understand that our common identity as Americans is stronger and more permanent than any allegiance to a single ideology. Unity can be found through this common identity and it can bring us together as a union as it has done since our founding.
Charlie Chapman is a senior at Burlingame High School. Student News appears in the weekend edition. You can email Student News at news@smdailyjournal.com.