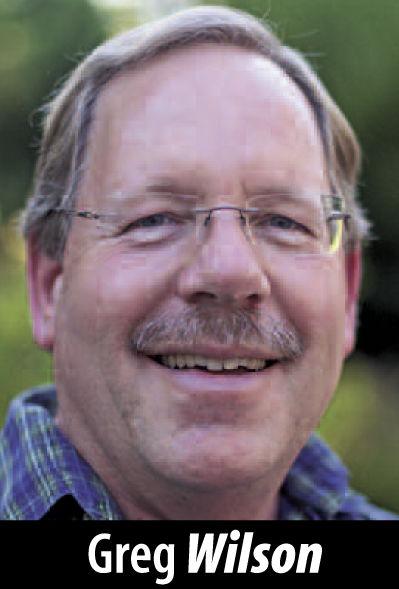 One of the great things about living in California is our ability to get to the ocean, the mountains or the desert. California is a land of extremes, and that is one reason why so many are attracted to the state.
I find Redwood City to be somewhat similar, but on a much smaller scale. I spend a lot of time exploring all corners of the city on foot, and one of the things that I particularly like is how different the various parts of the city are. Redwood City doesn't get snow, of course, and it doesn't have a beach, but it has high hills and plenty of waterfront, both of which make for great walking. I especially love that I can reach these extremes simply by walking out my front door. Of course, getting to them on foot takes a bit of doing, but I find it well worth the effort.
Just the other day I was exploring Redwood City's highest places. I was there to do some research on the city's Farm Hill neighborhood, which includes what I believe is the city's highest point, at about 900 feet; the knoll on which the Easter Cross stands. The views from up there are unparalleled, and the walk from my house makes for some great exercise.
The path from my front door to the Easter Cross (or, as is more often my destination, to the upper entrance to Edgewood Park, which is also up that way) is a circuitous one. Over the years I've become familiar with the maze of roads that lead throughout Emerald Hills, to the point where I'm no longer glued to my smartphone, trying to keep from getting lost. I walk through Emerald Hills — which is not part of Redwood City — due to Redwood City's rather curious shape.
Although the cross itself stands on land encompassed by Redwood City's border, that portion of the city is connected to the rest by a very narrow neck, one that is only three parcels wide along Jefferson Avenue. There is no way to navigate that neck without trespassing on private property. Thus, the only way to get to the Easter Cross, the Easter Bowl, the upper entrance to Edgewood Park or the smattering of Redwood City properties that adjoin them is by walking or driving along at least one road that lies outside of the city limits. And for you walkers, let me note that because those roads aren't governed by Redwood City, they aren't required to have sidewalks — and they don't.
Interestingly, this part of Redwood City isn't the only one that cannot be accessed from, say, downtown while remaining entirely within the city border. Redwood Shores — at the city's opposite extreme — also falls into this category. Redwood City's border comfortably encompasses Redwood Shores, but standing between Redwood Shores and the rest of the city are Bair Island and Steinberger Slough. One simply cannot drive from downtown Redwood City to Redwood Shores without passing through San Carlos (or Belmont). On foot you can get close: there is a path along the east side of Highway 101 that leads north from Whipple Avenue. But that path terminates at the San Carlos Airport, which is of course not in Redwood City. By following Skyway Road you'll soon find yourself back in Redwood City, though, and from there you can let Redwood Shores Parkway lead you into the heart of Redwood Shores.
One point in favor of the walk to Redwood Shores is that it involves virtually no change in elevation. Distance, however, is another matter. From my house to the northwestern tip of Redwood Shores is a little more than 6 miles, making the round-trip journey more than 12 miles long. And, of course, that is the most direct route, which I never actually take. Instead I tend to meander, exploring different parts of "the Shores" to see if there are any interesting new businesses or houses.
Once out there, Redwood Shores is a really great place in which to walk. It has delightfully wide sidewalks that will take you to some great parks, a really terrific public library, and, on the right occasions, places where you can watch rowing teams practicing — or even racing. There is also a great path that runs alongside Steinberger Slough, from the eastern end of Twin Dolphin Drive out to Radio Road. Follow Radio Road to its northwestern end, and you'll find some great wetlands viewing platforms.
However you choose to get there, I highly recommend exploring some of Redwood City's extremes. Walk if you are able, but drive if you must. You'll find, as I have, that there is a lot more to Redwood City than just tall buildings and peaceful residential streets.
Greg Wilson is the creator of Walking Redwood City, a blog inspired by his walks throughout Redwood City and adjacent communities. He can be reached at greg@walkingRedwoodCity.com. Follow Greg on Twitter @walkingRWC.