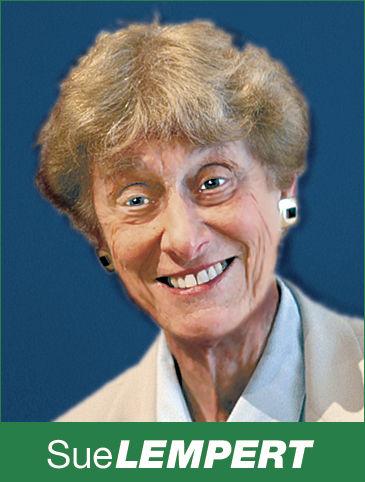 After Trump was elected in November 2016, some Americans were happy but even more were distressed about the new president and that once again Democrats had won the popular vote but lost the Electoral College. Many took to the streets either to silently protest or to show unity. The Women's March occurred shortly after the inauguration. And that was just the start of people who up to that point had never been actively engaged in politics now getting involved.
Even though the Democrats won control of the House of Representative in 2018, they could have won more seats if not for gerrymandering. Carefully manipulated district maps gave Republicans a substantial advantage in House elections since 2012. In four states — Ohio, Michigan, North Carolina and Texas — Democratic candidates gained support from voters relative to 2016, but gained relatively few seats. The disadvantage is most glaring in Ohio: While Democrats won 48 percent of the popular vote, they collected only 25 percent of the state's House seats — the same four seats they have held since 2012.
In the Bay Area, there was a feeling of frustration. How can we make a change if most if not all of our elected officials are people we support. A small group of Peninsula women who had never been politically active decided to focus on statehouse races in other parts of the country. State legislators draw congressional district lines and Republicans had been successful in dominating many of these state houses despite a population which was primarily made up of Democrats. So was born the Sisters Project.
The results today are truly amazing for such a grassroots effort. Since the Sister Project started in 2017 they have helped elect 31 candidates out of the 44 they were supporting including 16 wins in nine states, helping to create or hold three Democratic trifecta states (Democratic governor and Democrat Legislature) and to break two Republican supermajorities. What started as a Bay Area project has now become nationwide with 76 Sister teams across the country. One of the founders is now in charge of selecting which candidate to support and in which state. The goal is to support those who have a chance to flip the seat from Republican to Democrat in close races.
Each Sister District is assigned two candidates and the volunteer team becomes part of the candidate's campaign even though that candidate may be 2,000 to 3,000 miles away. They write postcards, phone bank, donate and, in some cases, even travel to the candidate's state to canvass. Volunteers meet their candidates either in person or by Skype.
The local Sisters District Project has been mostly working for candidates in Virginia. Anyone can join Sister District by going to the volunteer page its website and filling in name, email, zip code and phone (the latter is optional): sisterdistrict.com/volunteer. The Peninsula chapter meets at the Highlands Recreation Center, 1851 Lexington Ave., San Mateo, the second Thursday of every month from 7 p.m. to 8:30 p.m. At the next meeting, April 11, members will find out who their candidates will be from the state of Virginia. District co-chair Catherine Grundmann explained " we will tell our members all about the candidates and how they can support them."
Nationwide Sister District volunteers contributed 38, 235 hours to support their candidates by canvassing, phone banking, writing postcards and texting. They raised $763,443 for candidates which made up about 7 percent of the candidates fundraising efforts. Eight percent of their candidates won in districts which Hillary Clinton lost by 47 percent. They helped flip races in Michigan and Pennsylvania statehouses to break Republican majorities. Not all members are women and men are welcomed. What they have in common is that this is usually their first hands-on efforts at politics. By working on close races which could affect who gets to drew the new district lines after the 2020 Census, they feel they are making a difference. It's especially critical now that a gerrymandering case is before the Supreme Court.
Better to get involved and make a difference than stay at home and complain.
Sue Lempert is the former mayor of San Mateo. Her column runs every Monday. She can be reached at sue@smdailyjournal.com.