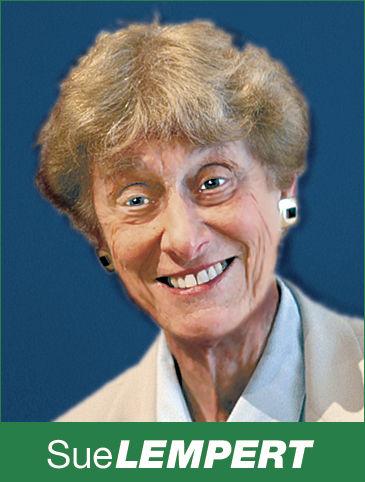 For those of us who have obeyed all the rules and more so. Who wear a mask whenever we are outside. Who social distance whenever we are near someone and we are hardly ever near anyone other than close family members. Who have sheltered in place for so long we don't know if we can ever get close to a stranger again. Who have seen our kids lose almost an entire year of their education. Who have not been able to attend the long-awaited graduations of our children and grandchildren but had to watch bits and pieces on Zoom. Who know people who have died because the country started precautions too late or those who have been hospitalized with the virus but now suffer life long complications. For those who have lost their jobs and are no longer able to support their families and looked forward to going back to work. For the store owners and businesses who have lost so much and hoped to reopen only to see restrictions back in place. For the doctors, nurses and hospital staffs who have worked so hard to keep so many alive and are exhausted and fearful of their own safety and their family's. And for all of us who have played by the rules and are the victims of those who have not.
This can't be the United States which leads the record for virus deaths among all countries of the world, including China and India whose population is so much larger than ours. And the United States which is supposed to have the best medical system and best scientists in the world. This can't be the United States whose citizens are barred from entering European Union countries because of our poor record in controlling the virus. This can't be the United States which was caught short-handed on much needed supplies to protect its citizens from the pandemic. What's going on?
You know very well what's going on. The man at the top, our leader, never took the threat of a pandemic seriously. He dismantled the department set up by the previous administration to handle just such a crisis. Then when his advisers told him there had been cases in China and cause for alarm he did nothing but eventually disallow Chinese visitors even though there were already cases in the U.S. He continued to do nothing until the virus had spread into a pandemic in China. He then left it up to the states to fight this on their own. He had competent scientific advisors but he used the daily nationally televised COVID-19 updates as a political platform. Then he mocked his advisors by 1). Refusing to wear a mask; 2). Saying the virus would be over in a month or two when the weather got warm; 3). Suggesting people use disinfectent inside their body; 4). Recommending a drug for malaria which is considered dangerous for people with heart conditions; 5). Urging the states to reopen even when the virus had not leveled off; 6). Hosting huge indoor rallies where attendees did not have to wear masks; 7). Continuing to believe that opening the economy is more important than saving lives because he needs a good economy to get re-elected; and 8). Doesn't realize that people will not go out to shop, eat, play, or work if the virus is spiking and not under control. The man at the top does not believe in science. He only believes in and cares about himself. Did he cause the virus? No, of course not. Has he failed to lead the country to contain it? Absolutely. Has he done his job to protect the lives and safety of Americans? Remember, more than 128,000 Americans have died on his watch, more than any other country in the world; and the U.S. has more than 2.7 million current cases, more than any other country, and we have more than 25% of the more than 9,45 million cases world wide. Experts say we can expect a resurgence because of failure to follow health guidelines. Am I furious? I bet you are too.
From the Trump-friendly Wall Street Journal: Trump "wasted his chance to show leadership by turning his daily pandemic pressers into brawls with the bear-baiting press and any politician who didn't praise him to the skies. Lately he has all but given up even talking about the pandemic when he might offer realism and hope about the road ahead even as the country reopens. His default now is defensive self-congratulation."
Sue Lempert is the former mayor of San Mateo. Her column runs every Monday. She can be reached at sue@smdailyjournal.com.