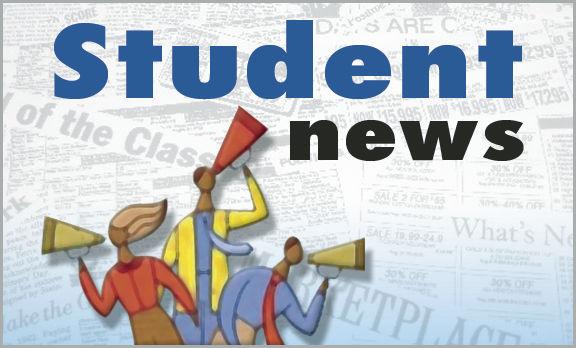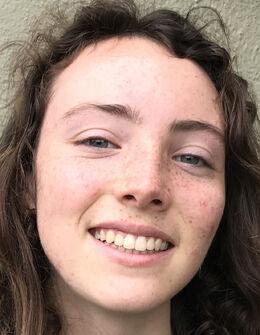 "Senioritis. It's a disease with only one cure: graduation," the poster hanging next to the trophy case in the A Building read. As freshmen, my friend and I read it each day on our walk into school, giggling at the thought of the horrible disorder inflicting the senior class. 
I am now a second semester senior and can officially say that I too, have contracted senioritis — symptoms include a lack of motivation and an inability to focus in class. From what I have observed, being a second semester senior in a nonpandemic year means that academics still matter but they carry less weight than they did prior to college applications. It isn't an excuse to blow off all responsibility but rather an opportunity to savor the final moments of high school. In the past, it has been filled with the prominent, memorable events like prom, a goodbye rally and graduation, but I imagine it also came with a feeling of unity: seeing classmates in the halls for the final time, the excited anticipation of moving onto the next stage of life and the pride of looking back how far we have come. 
Online school has been a difficult adjustment for students and teachers alike throughout the past 10 months but it is still disappointing to know my final semester will not look like what I expected, as the date of school reopening is pushed further and further out. Although I am unmotivated to do schoolwork, I don't have an outlet for my senioritis. We are in shelter-in-place once again and my family and I are further tightening our social circle to stay healthy; I may as well continue to stay focused on school seeing as I don't have anything better to do. 
Since freshman year, my friends and I have joked that we've had early onset senioritis; I've felt the pull of procrastination but resisted. Looking back, I feel as though I've spent the past four years waiting for this semester. Though it's no one's fault but my own, throughout high school I have declined spontaneous after-school plans to attend cross country practice or finish homework, I've spent Sunday nights frantically studying for Monday's stressful tests and sacrificed sleep to the piles of homework sitting on my desk. I repeatedly told myself once I got to senior year I would relax, I would finally say yes to the spontaneous plans and stop stressing over tests that didn't determine my fate. As I near the end of this chapter, I wish I had taken advantage of more of these moments, seeing that many are now impossible in our isolated, distance learning environment.
In the Bay Area's competitive academic environment, it has become the norm to maintain an unrelenting focus on school while juggling an overloaded schedule. As a result, the vast majority of us experience burnout at various points during high school. Senioritis is simply another case of this burnout, a term that has come to provide an excuse for this exhaustion at what we have deemed an acceptable time to take a break. Though school is incredibly important, grades are not the end all be all on the path to success and I've learned over the past four years that balance is just as critical. 
So now, I'm allowing senioritis to hit me — just not overtake me. This semester, I'll allow myself to turn in an assignment a day late if it means I'm watching a movie with my family; I'll spend a Sunday night or two with friends rather than preparing for a test. Maybe graduation is the cure to this bout of burnout but going forward, I now recognize balance is the cure to preventing reoccurring episodes of senioritis.
Amelia Harris is a senior at Burlingame High School. Student News appears in the weekend edition. You can email Student News at news@smdailyjournal.com.