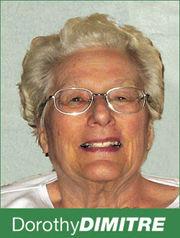 "Our failure to acknowledge fathers' importance is now reflected in the shape of the American family. Fathers are disappearing. Fewer American fathers are participating in the lives of their children now than at any other time since the U.S. began keeping records." — Paul Raeburn, "Do Fathers Matter?"
In spite of the belief by some militant feminists that fathers don't matter, the consensus by experts in child development is that a child who lives with a mother and involved father is fortunate indeed. This kind of father's contribution goes much farther than economic support. He contributes to the family's stability, shares in the work of family life and provides another source of love, appreciation and guidance for his children.
Children benefit when the feminine type of nurturing is balanced by the masculine contribution. Boys, especially need to experience what it's like to be a well-functioning man, and to have a masculine role model and to experience the outlook of their same sex parent. Living with a father who is a good role model helps them learn what it is in life that makes a man fulfilled and whole. A good father's influence on a girl has a lot to do with her self-image, her ambition, how she deals with the outside world and what kinds of boys to whom she will be attracted. Living with a mature and involved father can foster confidence, help her choose a quality partner and even influence how she raises her own children.
"Fatherhood is about helping children become happy and healthy adults who are at ease in the world and prepared to become fathers and mothers themselves. We often say that doing our best for our kids is more important than anything else we do. What is best for our kids should always include a role for fathers." — Raeburn.
Maybe there aren't a lot more fathers who pick up dirty socks, but more are learning to express tenderness, warmth, understanding and empathy. More dads are able to communicate with their children without letting judgment, arbitrariness, conditions and/or unrealistic expectations get in the way. More are secure enough in their masculinity to allow themselves to be a bit vulnerable and set aside the mask of machismo. More have come down from that traditional pedestal of authoritarianism that had so often been used as a barrier between themselves and their families. But, as more fathers fill their role more comfortably, it's not always easy.
Unfortunately, our culture is not conducive to helping boys grow up into mature, responsible and involved fathers. Consider the beliefs that wealth, power and control equal success, the expectation that "boys will be boys" (no matter how old they are). Add the number of fathers who still do not take their role seriously. Especially in the media, boys view few examples of mature, connected and mindful men. No more "Father Knows Best." Instead we find pathetic sit-coms like "Modern Family," etc. depicting fathers who act more irresponsible than their kids. Add there's the obsessed fathers who use their children to fulfill their personal dreams — like insisting their young sons play football or some other sport.
A child whose father is patient, kind, understanding, responsible and involved is blessed. Children whose fathers are still children themselves, who shame them, are impatient with them, physically punish them, who expect their children to live up to unrealistic expectations, do not support them and/or are not in their lives, are very unfortunate. A father's healthy bond with his child benefits both father and child. An involved, loving father has a profound effect giving girls a model of an all-together male, but especially upon boys, who benefit greatly from a positive role model.
We don't want to diminish the constructive masculine qualities of fathers who contribute to a child's healthy development any more than we want mothers to deny their natural nurturing instincts. When mom and dad can relate to their children as responsible, caring, evolving human beings, they are much more likely to experience the depth and richness of parenting that produces well-functioning children.
Economist Sylvia Anne Hewlett agrees as she describes "Fatherneed" in her compelling book, "The War Against Parents." "The bottom line seems to be that fatherhood and fathering are enormously important and when fathers are crippled and cast aside, serious repercussions are felt throughout the nation. A withering of the father-child bond devastates children, stunts men and seriously erodes our social capital. For make no mistake about it, fatherlessness is more than a private agony. It creates an open, festering wound that saps the strength of the entire nation."
Since 1984, Dorothy Dimitre has written more than 1,000 columns for various local newspapers. Her email address is gramsd@aceweb.com.