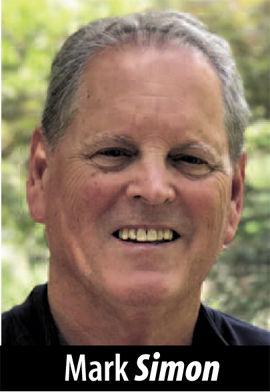 No sooner did San Mateo County health officials post the number of COVID-19 cases by ZIP code than the Army of Ignorance mobilized and started marching (you can hear the drum beat: dum, dum, dum), boldly asserting that the low numbers prove all this isolation and these "anti-American" restrictions must have been unnecessary.
God help me. I would think this is not needed, but I guess it is: The social-distancing and health restrictions are the reasons why the numbers are lower than initially feared. Those numbers were projections. We beat the projections. That's a good thing.
That is, in fact, a fact. We've done a good job of making ourselves scarce, which, unfortunately, is also what is happening to facts. Information, it appears, can always be shoved aside by assertive foolishness and the aggressive rejection of objective science in the name, incredibly, of "common sense." To quote from the movie "48 Hours," "Just because you say it with conviction, it don't mean (bleep) to me."
As an example, just the other day, in this very newspaper, we saw someone pose a series of confusing and remarkably uninformed questions, designed to assert a viewpoint that was more like a view-smudge. In there, we saw assertions that there has been limited availability of information regarding local impacts of the virus and, darkly, conspiratorially, that there is something, we, the public, are not being told. 
Who this particular public is supposed to be and when they elected this person as their representative — well, I guess I missed that meeting.
The reality is that public officials in this county have been overwhelmingly forthcoming with information about the local impacts of the virus (see above reference to ZIP code data), and I use the word overwhelmingly with intent. Inescapable also comes to mind. Type "San Mateo County coronavirus" into your computer. I got 1.7 million results. I have to confess: I haven't read every one.
The facts are everywhere, and uncomfortably so, which is the point and the problem. Unless you refuse to see the facts. Or because, disgracefully, you find them simply too inconvenient.
We live in a difficult time, a cynical time, an anti-intellectual and anti-science time. It's not a first for Americans, where we boldly exercise our inherent right to be wrong.
Skepticism is healthy. There are many reasons to distrust conventional wisdom and the motives of those who espouse it. The smartest people in our history, and the smartest people I know, will tell you to be skeptical.
Cynicism is easy. It feels smart, like you really know what's going on. It is, to use one of my favorite phrases, often unencumbered by facts. 
Facts are tough. They are frustrating because of their immutability. It's understandable that people want to be right and discard those things that make them wrong. As my friend Will Durst said, we are a nation of people who want to eat ice cream and lose weight.
Doubt is uncomfortable. Uncertainty makes us uneasy. So we look for the sure thing. It's a hard world and we'd all like it to be more like what we want. 
But there is no sure thing. The world is not flat. There is no Deep State operating at every level of government to carry out a vast conspiracy to deny us our rights. Anyone who has worked in government is amused to hear that all these public employees are working together in secret toward a common goal. Asked once how many people work at the White House, President Calvin Coolidge said, "About half of them."
COVID-19 is not the flu, or a foreign plot, or a Democratic hoax. Real people die from it. Fifty-six people have died from it in San Mateo County. That is not imaginary or the result of county officials keeping information from us. And county officials have been right to set standards to prevent the spread of the virus.
The real disease, and one that is impossible to limit, is not the virus, but ignorance.
And, by the way, we're a representative government, not a direct democracy. The genius behind that was the mistrust of the whims of public opinion. 
We're not out of the woods. Health experts will tell you it is still very early. More is going to be expected of us — to stay healthy as a community, to rescue our economy. We're going to have to decide, each of us, one at a time, by ourselves, that we're going to work to make this crisis go away. The good news is we don't have to take that as a matter of faith. We can rely on facts.
Mark Simon is a veteran journalist, whose career included 15 years as an executive at SamTrans and Caltrain. He can be reached at marksimon@smdailyjournal.com.