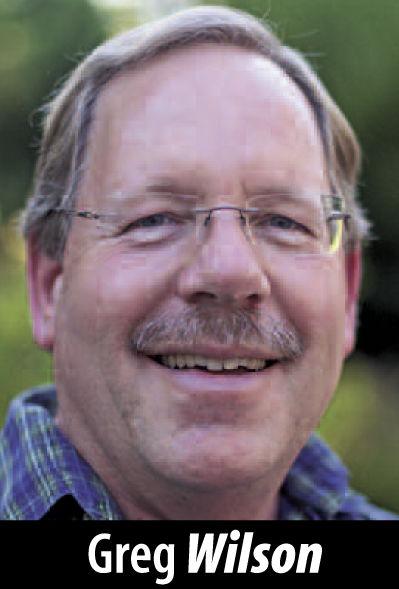 Since March 2019, when it first became public, I'd been monitoring the project proposed for 1125 Arguello St. in Redwood City for signs of progress. That project would have constructed a 68-unit townhouse complex on A-1 Rental Center's former Arguello Street property. However, the project was never upgraded past the "application incomplete" status.
I'd been expecting a status change, but not what we actually got: an all-new project from an all new developer. Although this new project does contain 70 apartments (or, possibly, condos), all affordable, the project's signature feature is two large office buildings totaling 300,000 square feet of space. And, the project includes a child care center for some 30 children.
Currently this project is in the "preapplication" stage. As presented it is a trial balloon, intended to gauge reaction and allow the developer shape the project to better suit local tastes. Thus, while Redwood City residents shouldn't get too worked up about individual project details, we should make our opinions known about the type of development we'd like on this 3.5-acre site.
Given the large residential area located just across the street, one has to consider whether two 60-foot-tall, four-story office buildings are in character for this part of the city. To be fair, the subject property backs onto the railroad tracks and, from there to Brewster Avenue, there is nothing but retail and light industrial businesses on that side of Arguello Street. Brewster Avenue, which marks the boundary of the Downtown Precise Plan area, is only about a block and a half from the project site. And just down from Brewster Avenue is a somewhat prominent five-story office building.
As proposed, the project's two office buildings would face Arguello Street and sit atop a two-level underground parking garage. Facing Whipple Avenue would be the six-story, 60-foot-tall residential building (units would range in size from studios to two-bedroom units), with its parking within the building on the ground level. The two historic houses located at Whipple Avenue and Arguello Street would be preserved and turned into the child care center.
Combining housing and offices in a single project can be a good thing, especially if the number of people living in the housing units comes close to the number of people working in the offices. Unfortunately, although the developer notes that they have "been listening carefully to all sides of the dialogue inside and outside of City Hall, across Redwood City's neighborhoods, and at Planning Commission and City Council hearings regarding […] jobs/housing imbalance impacts," the project as designed is in no way balanced. Three-hundred-thousand square feet of office space translates roughly to 1,500 employees, which is far, far more than could reasonably be accommodated in 70 housing units.
Another possible area of concern is parking. These office buildings would normally be required to have around 1,000 parking spaces. However, the underground garages only provide space for 602 vehicles, with many parked in tandem. As for the residential building, it normally would be required to provide 133 spaces for its 70 units. However, the ground-floor garage only provides 37 spaces, relying heavily on mechanical "puzzle stackers" to squeeze even that many in. A variety of community benefits and, presumably, the project's relatively close proximity to our transit center makes these reductions permissible, but they nevertheless deserve close scrutiny.
As to those community benefits, they include the child care center and the much-needed affordable housing. Other proposed benefits include some unspecified traffic calming measures, plus a great many new street trees along Arguello Street, extending all the way to Brewster Avenue. Finally, the developer proposes turning the small empty lot at the corner of Brewster Avenue and Arguello Street into a small neighborhood park, which would indeed be a solid benefit.
One final aspect of this project would be a Redwood City first, and thus well worth highlighting. The developer wants to build the office buildings (if not the residential building as well) using "mass timber" construction. Structural members would largely be made, not out of steel and concrete, but out of wood. This type of construction has a number of benefits, not the least of which is the fact that such a building can be built more quickly than a comparable steel-and-concrete building. Mass timber buildings also appear to be more environmentally friendly, and of course are both unique and naturally beautiful. And seemingly appropriate for a place called "Redwood City."
Like so many projects, this one has a number of pluses and minuses. At the moment it is only in the "preapproval" stage, and will likely undergo numerous modifications before being formally presented to the city. While changes remain easy to make, now is the ideal time to provide our feedback. Not only on the project itself, but on how we feel about extending Redwood City's downtown.
Greg Wilson is the creator of Walking Redwood City, a blog inspired by his walks throughout Redwood City and adjacent communities. He can be reached at greg@walkingRedwoodCity.com. Follow Greg on Twitter @walkingRWC.