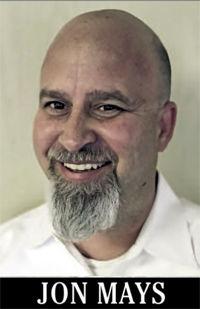 Since Mark Olbert became mayor of San Carlos about nine months ago, he has decided a few times to switch the agenda order on the fly after reading the room and seeing that there were people in attendance for a particular item.
It's happened fewer than a handful of times, but Olbert said it was mainly when there were children in the audience and he wanted to honor bedtimes. So he would take an agenda item that was to be heard later in the evening, and place it earlier so people could leave without having to wait for other agenda items not for them.
Olbert said he hasn't gotten any negative feedback, but is aware that some people might show up at a meeting based on when the agenda item lands, whether it be later in the evening, or sooner. So there is a risk that someone could show up for an agenda item that was scheduled to be heard later and miss it because it was shifted to earlier in the night.
Overall, however, Olbert said it's worked out well and that he's only done it a few times.
"I like to respond to the makeup of the audience. We'll keep doing it," Olbert said. "I think the audience appreciates it."
I'd like to see more of that. It makes sense to move an agenda item to earlier in the night if there are a large amount of people in the audience for it. It makes sense for working people and those with young families.
One example is the San Mateo City Council meeting Monday night. On that night, there were lots of people in attendance for the item discussing study areas for the general plan. Moving that item to earlier in the evening would have allowed for more people to express their points of view and still get home on the early side. It's a balancing act, however, according to San Mateo Mayor Diane Papan. For Papan, there were multiple short items before a long item and it didn't seem fair for all the people with a short item to wait through a long item. Fair enough.
Another example is the late-night decision by the San Bruno City Council on the Mills Park development. The decision on that development — that would have provided 425 residential units and a market at the corner of San Bruno Avenue and El Camino Real — was made in the wee hours of the morning after 2 a.m. The decision was even more odd because two councilmembers had to recuse themselves and the vote needed all three councilmembers to pass. It fell short by one vote, taking many by surprise. In that meeting, I can't help but think that tabling the discussion once it reached midnight might have ended with a better result and allowed for clearer minds on a different day.
Councils and mayors grapple with public input and balancing agendas constantly. In this era, there are ample ways to let a city official know your point of view, with email being the main way. Still, the public hearing is the traditional forum in which councilmembers make their decisions and everyone knows cases can be made better in person than by email. While there is no perfect methodology and some situations merit moving agenda items around while others don't, there could be more flexibility among all cities in ensuring more voices are heard.
As demographics shift, there can be outside-the-box thinking on how to best accommodate working families and those who cannot stay late into the night on a particular issue. Years ago, in San Mateo, the council split their study sessions and council meetings so every week there was a one or the other. The study sessions began at 5:30 p.m. and allowed the council to have a good discussion with public comment and hash out details before the item moved to the next week's regular 7 p.m. council meeting for a vote. Typically, the main action was in the study session and the subsequent vote was procedural but there were instances in which the regular meeting had additional discussion based on the direction of the study session. This allowed for two bites of the apple when it came to discussion and input. It might be something for all cities to consider on particular items when there is a significant amount of public interest.
As far as meetings that extend late into the night, I defer to the adage that nothing good happens after midnight. Many cities have policies in place that the council has to vote to continue past a certain time and while there are times for forging ahead with the work at hand, sometimes a pause is in order for all involved.
For Olbert, he has found mixing it up to be a good thing.
"It's an easy experiment to run," he said. "If you run into opposition, you can just change it back."
Jon Mays is the editor in chief of the Daily Journal. He can be reached at jon@smdailyjournal.com. Follow Jon on Twitter @jonmays.