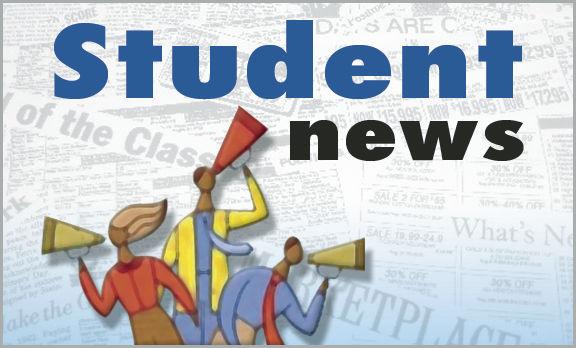 When I was a freshman just a few years ago, I decided to get a job at a local restaurant in downtown Burlingame after having only done a little work for my dad. While I initially went into the job solely to earn money, I left gaining something just as important — experiences through interactions. I recall my first day of work in March of 2018 when I met many of my co-workers as I was learning how to be a server and busser. What most of my co-workers had in common, and something I had not realized until weeks later, was that they lived paycheck to paycheck. They worked just to rent a room of a house or a shared apartment with other people and families. Most of my co-workers were undocumented immigrants from Mexico or other Central American countries, speaking little to no English. All of them needed to work several more hours per day than the average working adult to pay for rent, child support and other bills while making not much more than the minimum wage. I, on the other hand, just went in to make money that in reality I did not desperately need; I could quit any time and would face no economic backlash as a result. It took months for me to truly understand the privileges I had largely taken for granted.
I worked almost every weekend until May of 2019 when the restaurant was sold, unbeknownst to my co-workers and me. I remember that day when I would see my co-workers under the immense stress of having to suddenly seek another job, worried that the next few days or weeks without a paycheck will financially harm them and their families. As for me, I began working in a small smoothie shop on Burlingame Avenue just around the corner from my first job. My experiences with my co-workers were more intimate, as I only worked with one or two other employees, rather than the 12 or 15 employees with whom I previously worked at any given hour. I learned about my co-workers' experiences of moving to a new country and acclimating to a new culture and language. I recall one co-worker informing me that he worked six days a week, 12 hours a day. That is upwards of 60 hours a week which is vastly more hours than the average American who, as of 2017, works 44 hours per week (CNBC). In my previous jobs, I would never work more than eight hours before I would be physically exhausted, so for someone to be on their feet for 11 or 12 hours continuously seems surreal to me.
I also learned a significant amount of Spanish while working. Most of my co-workers spoke the language fluently, so I constantly gained opportunities to improve my Spanish, a language I have been learning in school for six years now, but hadn't been good at prior to working. Almost every day I worked, I would use a significant amount of Spanish — there were even some days where I used it more than English. For me, communicating in Spanish made the language significantly easier to retain, rather than learning through perplexing rules and guidelines.
At the beginning of the year, I quit my job because as a high school junior, I need to focus on studying in school and for the SAT. I realize that my co-workers don't have the luxury to quit their jobs to focus on education or other pursuits. However, in a few months, I plan to go back to work. I still strive to work and experience more.
Jacob Lubarsky is a junior at Burlingame High School. Student News appears in the weekend edition. You can email Student News at news@smdailyjournal.com.