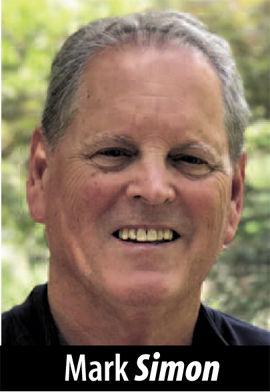 Few people in public life have had as storied and achievement-filled career as Norm Mineta.
Taken as a child from his San Jose home to Heart Mountain Internment Camp in Wyoming during World War II, Mineta and his family eventually returned home. There, he became the first Asian American mayor of a major U.S. city; he became the first Japanese American from the lower 48 states elected to the U.S. Congress; he became the first Asian American named to a position in the U.S. Cabinet; and he became the first Asian American named to two Cabinet positions.
Over many years and on several occasions, Mineta and I had the chance to talk about his groundbreaking career. As he entered public life and moved forward, he said, he remained mindful of a persistent admonition from his father: "The nail that sticks out gets hammered down."
This was very much on my mind as I attended a news conference last week at San Mateo's Central Park held by the San Mateo County Asian Pacific Islanders Caucus. The participants included every chief of police in San Mateo County, as well as Sheriff Carlos Bolanos and District Attorney Steve Wagstaffe. It was an impressive lineup as they stood brass-to-brass, so to speak.
Several speakers decried a surge in anti-Asian violence, some noting that calling COVID-19 the "China virus" seems to have unleashed racist sentiment and activities targeting the Asian community. They were united in declaring that San Mateo County has no tolerance for such activities, rhetorical or otherwise, a message especially emphasized by Wagstaffe, Bolanos and Pacifica Chief Daniel Steidle, who leads the county association of police chiefs.
But when questioned following the formal remarks, Steidle acknowledged that there has been no surge of reported anti-Asian incidents in San Mateo County. The key word there would be reported. All the law enforcement officials conceded that it is likely that such incidents simply go unreported.
Asians Americans long have been thought to be the "quiet minority," even as their numbers have grown. In San Mateo County, according to the health department, 30.6% of the county's population identifies as Asian.
Two of the speakers, Daly City Mayor Juslyn Manalo and San Mateo Councilwoman Amourence Lee, said there has been a cultural resistance to drawing attention to such issues. Older generations "never wanted to disrupt anything," Manalo said. "A new generation is not going to stand silent."
But it means overcoming historic resistance to anything that might draw unwelcome attention. And, as Mineta experienced, there was a mindset that any attention would be unwelcome, an understandable response to having your family ripped from your home for no valid or conscionable reasons.
As Stephen Stills wrote in "For What It's Worth," the still-relevant song about social strife, "Young people speaking their minds/Getting so much resistance from behind."
There is more to it than breaking down cultural habits. Wagstaffe said his office does not track crimes by the ethnic background of the victims. He said there were "about 20" anti-Asian crimes in 2020, but he determined that only by inquiring directly among his staff assigned to certain crimes. They do track ethnicity among criminals, oddly enough.
More than one speaker said there is a need to educate a reluctant community on reporting such crimes, but the education might begin with those institutions responsible for our safety and for tracking and responding to the threats to our community.
Change is generational. Last week's news conference was one more demonstration that city councils — largely due to district elections — are becoming more diverse and younger, and, therefore, unencumbered by the way things always have been. Such diversity has the potential to change how our institutions understand and respond to overlooked communities.
"This is a new day," Lee said. "Everything has changed."
AND THEN THERE'S THIS: Among the speakers at the news conference was David "Free Range" Canepa. In his, um, prepared remarks, Canepa, the president of the Board of Supervisors, spoke expansively about the need to provide support for all communities, including "the elderly," which he described as 69-70. That's nice, considering that three of his four board colleagues are in or beyond that age range.
AND THEN THIS: San Francisco representatives are unhappy that Caltrain is managed by SamTrans, as I ranted about last week. They want more direct authority over the railroad. I understand completely. I think San Mateo County should have more authority over the Crystal Springs watershed, which is entirely in San Mateo County. Yet San Francisco completely controls the property. And while we're at it, we should have more authority over San Francisco International Airport, which is, ahem, in San Mateo County.
Mark Simon is a veteran journalist, whose career included 15 years as an executive at SamTrans and Caltrain. He can be reached at marksimon@smdailyjournal.com.