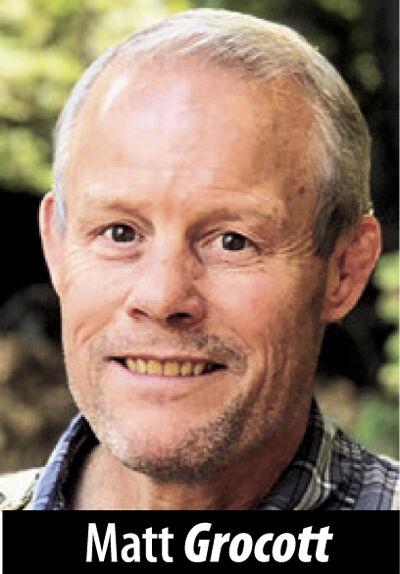 The last time you read this column, I carried you through a story of how it was for me and my family the day the fires broke out in a rage in the Santa Cruz mountains. Geographically, the fire affected communities in the north from Pescadero, all the way south to Scott's Valley. From east to west, the fire line hit areas from Skyline Boulevard to the Coastal Highway. Labeled the "CZU Lightning Complex Fire," it is being characterized as a historic event, as well it should be.
Because of the fire, my family was required to live away from home for two and a half weeks. As mentioned previously, we found shelter at ReGeneration Church in Scott's Valley, having been invited to go there on the night of the evacuation. Actually, to say we found "shelter" would be to simplify the situation far too much. We found a great deal more than shelter.
In the Bible, in the Book of Acts, there is a description of how the early church operated in its infancy. The circumstances were such that many people had traveled from their homes in far away places to be in Jerusalem for Pentecost. They had not expected to stay long. However, once the church had made its start, those who became Christians decided to stay and learn more about their new found faith from the Apostles. In Acts 2:42-47 it describes how they shared what they had, sold possessions in order to share the proceeds with others and generally took care of each other's needs.
A similar story is what came alive for me and my family during our time of evacuation. We had no idea how long we were going to be away from home and in fact, when we left, we anticipated going back in a few days. The thought that we would need food and shelter for 18 days never occurred to us. However, all during that time we were never in need.
Every day, food and drink was brought in to provide for breakfast, lunch and dinner. At times, it was from other churches in the area that had surplus food and water. Other times, whole meals, fully cooked and ready to serve, were brought in by church members who still had access to their homes. Whole meals were also donated by restaurants in the area that wanted to help. The generosity was overwhelming.
On the night people evacuated their homes, as I eluded to earlier, many left with the idea they would return in only a few days. Consequently, the clothes they took with them were what they wore on their backs and what they could fit into a small suitcase or duffel. As with the food, donations came in from similar sources and people had their needs met. This seemed especially poignant in the cases of children and small infants.
The last example of incredible generosity had to do with the owner of the building where we were staying. ReGeneration Church leases its space in what looks like a typical office complex. The owner of the complex was more than accommodating. He told the pastor that people could stay for as long as they needed and despite the extra use of water and electricity, the church would not be billed any more than their typical rent. At a meeting held one evening, he explained that he would absorb whatever extra expense there would be.
In addition to the examples of giving and generosity, the other aspect of this experience that was duly impressive was the way people were willing to serve one another. At meals, folks would pitch in to serve food, clean the tables and do the dishes. Every evening, all the rooms being used were vacuumed and all the bathrooms mopped and cleaned. All of the work was done voluntarily and everyone, at one point or another, participated.
One evening, after my wife and I had retired to the room where we were staying, we were pleasantly surprised by a knock at the door and a lady who offered to take our laundry home to be washed and folded. Oddly enough, right before she appeared, we had been discussing the need to find a laundromat the next day where we could do our laundry.
In times like the one our family just lived through, it is always heartening to see how people can come together to help one another. The last time I experienced anything close to this was when I made two trips to Pass Christian, Mississippi to rebuild homes in the wake of Hurricane Katrina. Then I was part of the giving. This time I was part of the receiving. Both are humbling in their own sort of way.
A former member of the San Carlos City Council and mayor, Matt Grocott has been involved in political policy on the Peninsula for 17 years. He can be reached by email at mattgrocott@comcast.net.