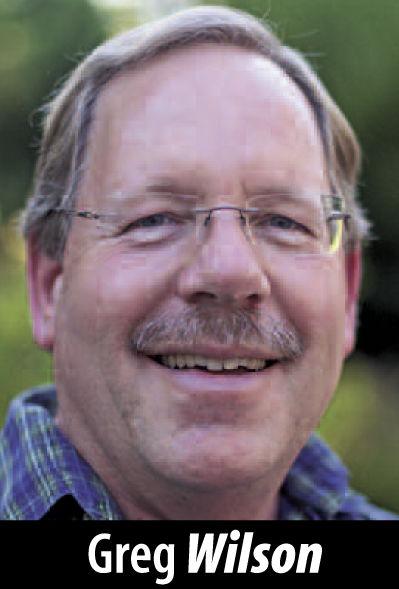 Growing up, there was no place more fun than a dirt lot. Three empty lots near my house played host to all sorts of imaginative play for myself, my brothers and for the other neighborhood kids. But empty lots are a rare commodity in the Bay Area these days, especially ones that aren't fenced in.
The world has changed, regretfully. Both the value of land and a tendency toward litigation conspire to not only make empty lots rare, but also to keep those that remain from being places where kids have unfettered access. Because of their great untapped potential, though, I keep an eye on the few empty lots I find around Redwood City. And when someone proposes a project for one of these rare jewels, I sit up and take notice.
Some time ago, a Redwood City-based developer, Premia Capital, submitted plans for an office building on the irregularly shaped lot at the corner of Maple and Lathrop streets. Unlike the dirt lots of my youth, the two parcels that make up this particular property weren't always empty. Once there were at least three businesses operating on this block, including Chub's Auto Repair, Marcelli Lighting and a custom window and door installation firm. But in 2009 a Palo Alto-based developer proposed clearing the block and building on it a five-story, 114-bed skilled nursing facility called Lathrop PARC. After receiving city approval, in 2012 the developer cleared most of the block and commenced construction — construction that ground to a halt shortly thereafter.
Ever since, we've been living with a fenced, mostly empty lot containing a tiny, long-vacant building at the corner of Main and Elm streets, an incomplete building foundation, and a partially built concrete bridge over a culvert containing Redwood Creek.
Given the site's history, I was extremely interested when, in early 2018, Premia Capital submitted their own plans for the site. Since then, the folks from Premia have been working with the city to fine-tune their proposal, work that has finally paid off. On Tuesday, Redwood City's Planning Commission reviewed and approved Premia Capital's project.
Premia's "1180 Main Street" project calls for a three-story, nearly 110,000-square-foot office building. The proposed building will be triangular in shape, to match the portion of the site bounded by Elm Street, the Caltrain tracks and the Redwood Creek culvert, which traverses the site and divides it into two unequal portions. The plans call for an updated bridge across the culvert, which will provide access to the building from the intersection of Maple and Lathrop streets.
Given the building's shape, I was not surprised to learn that Premia Capital are the folks who brought us the triangular office building at 601 Allerton St. Unlike that building, however, this new one will be shorter in height, at just 40 feet. Also, this building will not be sharing 601 Allerton St.'s signature feature: an up-tilting roof on one corner of the building. What this new one will have, though, is a fair amount of publicly accessible space spread around the property. Most of that public space will be along Lathrop Street, although there will also be some interesting public spaces on some of the lot's other corners — including a wide staircase where Maple Street meets the Caltrain tracks. The developer envisions these stairs as a delightful place for the building's employees, as well as members of the public, to sit and eat lunch. As to where one might get that lunch, the developer intends to place a 325-square-foot café made from two stacked shipping containers near the corner of Lathrop and Elm streets. This café will be open to the public, giving those of us who frequent this part of town yet another place to grab a bite.
It took a while, but once this project went before the Planning Commission it encountered virtually no resistance. Of course, this is an attractive project that is nicely scaled to the surrounding buildings. Plus, Premia Capital will be contributing more than $2 million to HIP Housing, a local nonprofit that manages, and in some cases builds, housing for low-income families and individuals. This particular contribution will enable HIP Housing to purchase a 10-unit apartment building elsewhere in Redwood City, ensuring that those apartments will remain affordable to low-income households for at least another 55 years.
A small part of me will mourn the loss of that rarest of beasts — an empty lot. I regret that for the several years this lot has sat empty it couldn't have been put to a more productive, temporary use — for instance as a community garden. But soon it'll be empty no more, and although I don't expect to spend any real time in the new building, the new public space that will come with it is exciting indeed.
Greg Wilson is the creator of Walking Redwood City, a blog inspired by his walks throughout Redwood City and adjacent communities. He can be reached at greg@walkingRedwoodCity.com. Follow Greg on Twitter @walkingRWC.