While most of the November election will be focused on the presidential race, there will be important local measures to consider and local candidates to be elected.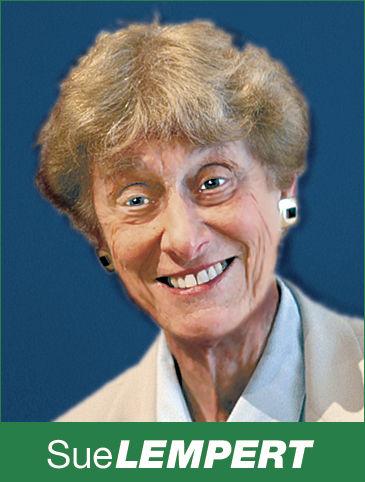 In the meantime, we know that there will be two dueling height density measures for San Mateo voters to select. Measure P, a citizens' initiative, the continuation of Measure H first enacted 30 years ago, was placed on the ballot by the City Council last year. It requires a 55-foot limit on heights throughout the city except in a few designated areas. If it is approved, it will go into effect immediately before the multi-year general plan is complete and will be in effect until 2030. The general plan will have to work within its limits.
The dueling measure keeps Measure P mostly intact except for three major carved-out areas-one near downtown and the other Caltrain train stations at Hillsdale and Hayward Park. It would include parts of Hillsdale Shopping Center, such as the old TGIF's, Ana's Furniture, Barnes & Noble. There are no height or density limits in these areas but the initiative if it passes does not go into effect until after the general plan process is complete. The council after community input can then decide what the height and density limits are in those areas.
Measure P is sacred to the group of citizens who worked hard to get enough signatures to put it on the ballot. The dueling initiative, supported by affordable housing advocates, labor, real estate interests and the Bohannon Organization which owns the shopping center, was stopped in gathering signatures by the coronavirus. For this reason, the City Council, which was convinced this group could get the needed signatures, thought it only fair to put it on the ballot. Also things have changed in 30 years. San Mateo is no longer a suburban bedroom community but an urban/suburban mix. It is very difficult for young people to buy a home here, something that was possible 20 to 30 years ago. And if you are a renter, good luck (although the virus has for the moment halted the steep rise and maybe in some cases lowered rents significantly). Among some members of the community, there is a desire for increased density and perhaps height near the transportation corridor. I doubt there is a desire among the general public for some of the 10 story or more buildings we see in Redwood City but a little more in those transit hubs might be acceptable. On the other hand, there are large segments of the population who believe we already have too much traffic, too much building and too much change.
The new initiative is very important to the shopping center. It sees the future of traditional retail-oriented shopping centers as a dead end. This was a trend before the virus hit but with shelter in place more and more people buy online and probably will continue to do so. Big anchors like Macy's (which has closed several stores) and Sears (which already closed its stores across the country) are just the tip of the iceberg. And the shopping center has been one of the biggest contributors to the city's economy and a major player in community events. It is also important to housing advocates who want to see more affordable rental units. It is also backed by developers who want more market-rate housing and more opportunities for office space. The advocates for Measure P have objected to input from those who are not residents of the city, people who work here or own businesses here. But when it comes to November, it will be only residents who cast a vote.
I am waiting to see the exact language before I decide. I have supported Measure H and its extension as Measure P in the past. I like the height limits but am more flexible with increased density in the transportation corridor and moderate increases in height along El Camino Real. Measure P does not deal with environmental issues. There is no special restrictions on building in areas far away from public transit where people need to use cars to go anywhere.
The new initiative at least focuses on increased development near transit centers. I would hope that language could be added to the general plan to disallow new housing or office space too far from El Camino Real, say west of Alameda de las Pulgas. On the east side of the city, the Bay is a natural barrier but building too close to a rising water system is also unwise.
Sue Lempert is the former mayor of San Mateo. Her column runs every Monday. She can be reached at sue@smdailyjournal.com.