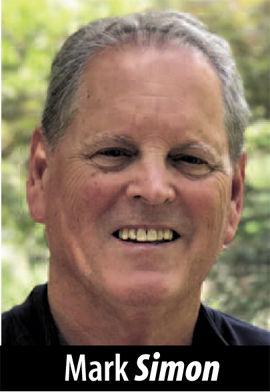 Running for office is hard and risky in any number of ways.
Now, here comes the San Mateo County Democratic Party to make it just a little bit harder. Or easier, it appears, depending on where you are in the political landscape.
And if that seems more than a little uncertain, so it also seemed among the official members of the Democratic Central Committee, who recently approved an Equity Endorsement Pledge by the slimmest of margins, 14-11, with 4 abstentions.
The pledge was offered up by Rudy Espinoza Murray, committee member and field coordinator for the state Democratic Party, with the enthusiastic support of Redwood City Councilmember Giselle Hale.
The goal of the pledge is to prevent candidates for local and countywide office from rounding up endorsements too early, thereby squeezing out other potential candidates. Clearing the field, or trying to, is a longstanding practice in politics, most notably embraced in San Mateo County by Jerry Hill as he ran, successively, successfully and largely unopposed, for the Board of Supervisors, the state Assembly and the state Senate. When someone tries to do this now — and someone always is — it is sometimes called "doing a Jerry Hill."
The pledge, according to the formal Central Committee resolution, is "a step toward dismantling the effects of white supremacy, systemic racism, sexism and homophobia, transphobia and able-ism." By breaking down this early endorsement process, the pledge is intended to improve the chances of would-be candidates who, in the language of the proposal, are "BIPOC (Black, Indigenous and People of Color), LGBTQ+, non-male identifying and/or have disabilities."
A background sheet prepared for the Central Committee vote says, "When our leaders endorse candidates far in advance of their elections based on pre-existing relationships" candidates who are BIPOC, LGBTQ+ and so on "are less likely to run for and win seats."
Indeed, the background sheet cites extensive research showing that white people and white males, in particular, are overrepresented on local city councils, school boards and countywide offices. Conversely, people in these demographic categories are grossly underrepresented.
And, pledge sponsors say, a process by which candidates round up early endorsements is tilted against newcomers and people who are out of the political mainstream. Pledge backers would argue these nonwhite persons have been systematically cut out, either by redistricting, by zoning and housing restrictions, by the failure of current officeholders to advance nonwhites into boards and commissions, or by at-large elections.
All of which leads us to the practical elements of the pledge, which may be why the vote was so close.
People who endorse have to promise not to endorse anyone more than six months before a local election, or one year for countywide and state and federal offices.
They have to offer — not just agree — to meet with any Democrat running in these races. And they have to file a report with the still-forming Equity Endorsement Pledge Committee, which will issue an annual scoresheet. This means significant work by current officeholders, whose endorsements are the most coveted. This might explain the four abstentions, which probably came from representatives of the officeholders. Espinoza Murray disputes that it might mean more work, but even if it does, "It's not going to be easier, but it will be better."
It's voluntary — no one has to sign the pledge. But already, there could be complications.
Belmont Mayor Charles Stone, undeniably white, began running for the Board of Supervisors two years before the election. He has more than 30 endorsements from local officeholders, many of them BIPOC and LGBTQ+. Currently, he is running unopposed, which is the idea.
In a race for another board seat, Menlo Park Councilmember Ray Mueller, undeniably white, announced in January. He has more than 30 endorsements from local officeholders, many of them BIPOC and LGBTQ+. He is opposed by San Carlos Mayor Laura Parmer-Lohan, a white lesbian who entered the race a little after Mueller. She has less than a dozen of the kinds of endorsements rounded up by Mueller. Union rep Steven Booker, the first Black person to run for the board since Rose Jacobs Gibson was termed out in 2004, announced for the board seat only several weeks ago. He lists two endorsements on his campaign website so far. On the other hand, it is likely Mueller, and possibly Parmer-Lohan, began seeking endorsements outside the one-year time frame of the pledge.
The point, Espinoza Murray said, is that the system perpetuates itself. The result, for example, is the last election when three white men on the Board of Supervisors were re-elected without opposition. "White electeds beget white elected. … We want to stop that cycle."
Mark Simon is a veteran journalist, whose career included 15 years as an executive at SamTrans and Caltrain. He can be reached at marksimon@smdailyjournal.com.