Twenty candidates for the Democratic nomination for president will be on display Wednesday, June 26 and Thursday, June 27. While the moderators will be asking questions to challenge the candidates — what makes them so special, what makes them they think they can be president, and where they stand on impeachment and other hot-button items — let's hope they talk about the most important part of the Mueller Report — Russian interference in U.S. elections.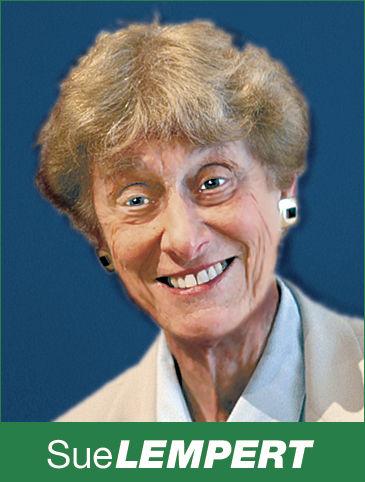 Even though most of the report focused on Russian interference and concluded it was a real and serious threat to our democracy; and even though Robert Mueller came before the cameras to say this was the most important message from the report, not enough attention has been paid to protecting the election in 2020. But maybe this will change when the House Intelligence Agency starts hearings on Russian interference.
Trump does not like to talk about it. When his former head of Homeland Security wanted to discuss how to handle this imminent threat, she was told never to discuss this topic with Trump. It's a painful issue for him because it questions the legality of his own election in 2016. And he welcomed Russian help then and anyone who heard him on ABC heard him welcome their support again in 2020, when he said there was nothing wrong in receiving information from a foreign power (In fact, it is a law that candidates cannot receive money or other kinds of help from foreigners in campaigning for public office). This is a non-partisan issue and one that most Republicans and Democrats agree on. We don't want foreign governments interfering in our elections. It may be the Democrats who are victims now, but it could as easily be Republicans.
There are two excellent reports on how the country's electoral infrastructure remains vulnerable to an attack in 2020 and what can be done about it. The report from the Rand Corporation is at rand.org/pubs/research_reports/RR2740.html and the one from the Stanford Research team is at fsi.stanford.edu.
The House has already passed H.R. 1, which provides funding for states to switch to paper ballots and improve cyber security protocol as well as transparency measures for political ads on social media platforms. But Senate Majority Leader Mitch McConnell has refused to bring this to the Senate for a vote and is reluctant to introduce any other bill involving the federal government in election security. Several other bills have been introduced: the Honest Ads Act, a bipartisan Senate bill, which requires a public archive of election-related advertisements and the name of individuals and organization which paid for the ad. The Foreign Influence Reporting Elections Act in the Senate requires campaigns to report contacts with foreign nationals to coordinate, make campaign donations or offer information services.
Trump's embrace of Russia and Putin have been on display for all of us to see. We heard Trump tell NBC news that he fired his FBI director, James Comey, because of the Russian investigation. He fired his attorney general, Jeff Sessions, because he recused himself from the Russian probe. Trump tried to obstruct the Mueller investigation many times. His tweets and comments were on display for all of us to see. This is what Democrats should be talking about. This is the most realistic path to Trump's removal, by the electorate. A bipartisan impeachment process seems almost impossible to imagine with McConnell and other Trump supplicants such as U.S. Sen. Lesley Graham, head of the Senate Judiciary Committee, and U.S. Attorney General William Barr.
That's why Democrats (and Republicans) have a constitutional responsibility to focus on Russian interference and expose why the current government is doing little about it.
As for the candidates themselves they are an amazing multi-talented group. Any of them would do a better job than the incumbent. But that's not enough. The question is who is the best candidate to beat Trump and at the same time is the most able and ready to assume the awesome position of president of the United States when democracy as we know and practice it, our European alliances, and our stature in the world are falling apart. Our economy is on the verge of a major downturn and, as income inequality grows, the population is restless and resentful. Hate crimes are on the increase as our mass shootings.
Why would anyone want this job? There should be interesting answers during the debates.
Sue Lempert is the former mayor of San Mateo. Her column runs every Monday. She can be reached at sue@smdailyjournal.com.