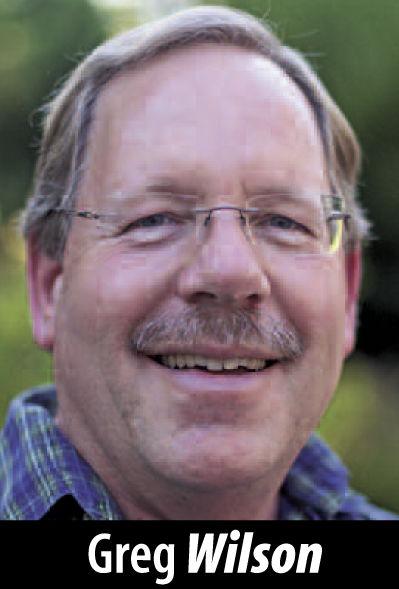 Lately there's been a lot of buzz around the future of Redwood City's Sequoia Station shopping center, triggered by a recent open house hosted by Lowe Enterprises, a major Los Angeles-based real estate developer. Although that event certainly kicked the discussions into high gear, rumors about the fate of the center have been circulating for years. Given that Redwood City's own Downtown Precise Plan (DTPP) has hinted at a redeveloped Sequoia Station since its early drafts, people have clearly been speculating about the center's fate for quite some time.
At the moment it appears that Lowe has ideas, but no concrete plans, for the center. They seem to be still considering possibilities, likely some combination of retail, office space and housing. As for Redwood City residents, speculation is rampant. Some are focused on possible building heights, which could theoretically reach 12 stories, while others want to hear about community amenities. Personally, I'm more interested in reviving some form of an idea that was in the 2010 draft of the DTPP but was dropped in 2013 — incorporating a more formal gateway to Redwood City's downtown core into Sequoia Station's new design.
Most people think of Redwood City's downtown as being entirely on the east side of the Caltrain tracks, but in fact downtown officially extends out to, and even slightly beyond, El Camino Real. Understanding that people are more willing to leave their cars behind if housing and office buildings are an easy walk from Redwood City's Caltrain station, our civic leaders facilitated high-density development — up to 10 or 12 stories — along both sides of this busy rail corridor between Jefferson and James avenues. Of course, that doesn't mean that buildings on those properties will actually be built that high. The so-called "Box buildings," for instance, fall within the 12-story zone but are only about eight stories tall.
In addition to setting out permissible building heights, early drafts of the DTPP also included a really attractive feature they dubbed "Depot Circle." Depot Circle was to be a key part of the downtown gateway, and was introduced this way:
"Depot Circle is a proposed traffic circle, in the tradition of Paris and Washington, D.C., which will dramatically restructure the area around the train station. This restructuring will transform the area into a focal point and will create a grand and welcoming entrance to Redwood City for train passengers. It is also intended to provide a strong connection across the railroad tracks between the eastern and western sides of Downtown."
Depot Circle was to be located where a slightly realigned Hamilton Street met Winslow Street. That intersection would have been a traffic circle, in the middle of which would have been a large monument. Once Sequoia Station was up for redevelopment, the city envisioned extending Hamilton Street from the traffic circle out to El Camino Real, crossing the Caltrain tracks and running through the middle of the updated Sequoia Station. This street would have established a direct connection between El Camino Real and the heart of Redwood City's downtown for both motorists and pedestrians and would have served as a proper gateway to downtown.
Unfortunately, after recognizing the difficulties involved in adding yet another railroad crossing at Hamilton Avenue, in 2013, the city scrapped the entire Depot Circle concept. In its place we have today's "Depot Plaza" — or "North Plaza," at it is sometimes referred to. Depot Plaza is the small triangular open space on the north side of the Box buildings, an easy-to-overlook public space that also provides outdoor seating for two local restaurants.
Although the prospects for extending Hamilton Street from the east side of the tracks out to El Camino Real look dim indeed, there already is a pedestrian pathway leading right through the center of Sequoia Station, across the Caltrain tracks, and onto Depot Plaza. If a redesigned Sequoia Station emphasized this pedestrian walkway and also provided public parking (on nights and weekends, at least, as many downtown office buildings do now), it could still serve as a gateway to our downtown, one that would also have the benefit of absorbing many of the cars that currently prowl our downtown streets.
Redeveloping Sequoia Station along these lines could provide that "grand and welcoming entrance" that Depot Circle was envisioned to be, leading people onto Depot Plaza. Then, the city would simply need to work on the final link, which is to develop the city-owned Winslow Street Parking Lot property (just across from Depot Plaza) so as to draw people in and direct them to both Courthouse Square and Theatre Way.
Redwood City's downtown is a real jewel, one worthy of a truly grand entrance. A new Sequoia Station could well be a key part of that, something that I hope isn't overlooked in the new design.
Greg Wilson is the creator of Walking Redwood City, a blog inspired by his walks throughout Redwood City and adjacent communities. He can be reached at greg@walkingRedwoodCity.com. Follow Greg on Twitter @walkingRWC.