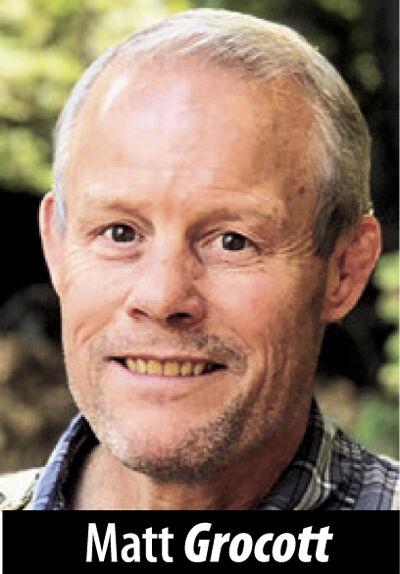 In my last column, I wrote about the "new" Proposition 13 that will be on the March 3 ballot. The emphasis was to inform the reader about the ballot measure and some of its details. Then I offered some opinion of what I think could be the outcome if it passes, particularly on single-family homeowners. 
After the column published, there were a couple of readers who responded using the online version of the paper: smdailyjournal.com. Each wrote a short explanation for their opinion and then summed it up in two simple words: vote no!
Sometimes with the columns I write, I will link to them to my Facebook page. With this one about Proposition 13, I did and a number of my Facebook friends responded. Some of what they wrote I thought was interesting and worth sharing.
One of my Facebook friends often puts out articles about California water issues. She reminded me that almost two years ago, California passed a $7.5 billion water bond that was supposed to spend $2.7 billion on water storage projects. She pointed out how much has been spent to date in that category: zero. Furthermore, she highlighted what has been the state's response to the federal government's offer to help move along water storage projects like Shasta Dam. They've been blunt: "Stay out!" So basically my friend was questioning if California should be trusted with more bond money since it doesn't spend it for things promised to the voters.
Another friend came to the same conclusion but for a different reason. His argument was that the state worked hard to pass the gas tax increase and now we pay the highest gas taxes in the country. The promise made to voters was that the money would be spent to improve California roads and highways. But what has Gov. Newsom done recently? He signed Executive Order N-19-19. It redirects a good portion of the money to alternative transportation projects, which could include high-speed rail, the same train project he declared "dead" shortly after his election. Trust this governor and the current crop of Sacramento politicians with more of our tax dollars? Not according to this guy. He advised that we should all vote no on Proposition 13.
Speaking of high-speed rail, I read an article recently that laid out how much is spent on "the train to nowhere" every day, every week, every year. The figures are these: $6.2 million per day, $43.4 million per week, $2.26 billion per year. Meanwhile, how much track has been laid down? Zero. With performance like this, we are supposed to hand over more of our money to the state? 
Of course, Proposition 13 is a measure that promises to spend money on our schools and, perhaps more importantly, promises to earmark a significant portion of it for the most needy schools in the most needy districts. However, in a report put out in November of last year by state Auditor Elaine Howle, the state has no system in place to properly track whether money is being spent as intended. What is being done with the current $63 billion the state spends annually on K-12 education is that it is all being co-mingled, even though technically, set amounts are supposed to be dedicated to three categories: English language learners, low-income students and foster care students. Instead of the money being earmarked like it is supposed to be, it is simply being used to boost the state's general fund.
Boosting the general fund reminds me of the time the state was trying to pass the law to allow the California Lottery. Voters were promised the money would only be used for education and nothing else. Well, was it? Was the promise kept? No, not exactly. Not at least as the voters were led to believe. The crafty politicians had everyone believing the money would be extra funding for the schools. Instead, every dime earned and given to the schools equaled a dime taken away and put into the general fund. Lesson learned? Money is fungible.
Sloppy spending, sloppy accounting, no accounting at all, promises made but promises not kept ... all are reasons to distrust the state of California. Will we, the voters of California, be like Charlie Brown when Lucy offered to hold the football for him to kick? He says to himself, "I can't believe it! She must think I'm the most stupid person alive." Do the politicians in Sacramento think we are the most stupid voters alive? I think it's time we were smart and sent the state a message: clean up your act and until you do, no new taxes, no new bonds.
A former member of the San Carlos City Council and mayor, Matt Grocott has been involved in political policy on the Peninsula for 17 years. He can be reached by email at mattgrocott@comcast.net.