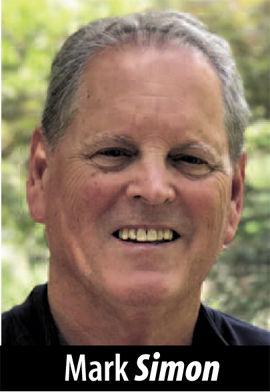 It is all about little paper sailboats.
As we fumble our way through an era in which opinions are valued over facts, when dismissing science takes on the tenor of principled defiance and where no one can convince anyone of anything, the viruses that seem to be surging are not limited to COVID. 
Yet, as infections and death tolls rise, we see prominent institutions, most notably the National Football League, announce stern consequences for failing to comply with organizationwide vaccination requirements. Businesses are beginning to implement mandatory vaccination rules. And schools are trying to figure out how to do the same thing.
Can this growing tide of prominent pressure influence a reversal of opinion and behavior among those who, up to now, have refused to get the COVID vaccine?
I put this question to Menlo College political science professor Melissa R. Michelson, who co-authored the book, "Listen, We Need to Talk: How to Change Attitudes about LGBT Rights." The book, co-authored by Brian F. Harrison, explores the shift in attitudes toward same-sex marriage from widespread opposition to widespread acceptance in an extraordinarily short timeframe. One major factor — a statement by a prominent and admired figure in support of same-sex marriage. In one notable instance, a member of the Green Bay Packers clearly influenced public opinion in Wisconsin.
"While we focused on same-sex marriage and same-sex relationships, our assumption was that it was a broadly applicable theory," said Michelson, who is a friend and co-hosts an online talk show with me. "If you share an identity with a group, whether you consider yourself a fan of the Green Bay Packers or a Republican or a fan of a particular celebrity, and you hear someone from that group ... express a position you did not previously agree with, you should find yourself reconsidering. Your self-esteem, your identity as a person, is tied to the shared identity of that group."
It does not mean instant conversion. It is, in the precision of the cliché, food for thought. "It at least gets into your brain," Michelson said.
As anyone can observe on social media, there are no shortage of people who think one clearly stated posting ought to win the day. That does not do it. It takes a cumulative effort, led by prominent individuals and impactful institutions.
"It's as if you're launching a little paper sailboat off the side of the lake, and to change that person's opinion, the boat has to get all the way to the other side of the lake," Michelson said. There is no "magical person," she said, neither, for that matter, no magical combination of words. But "it adds up," Michelson said. "The more people with whom they identify and with whom they are part of an affinity group, the more likely they are to get to the other side of the lake."
Incidentally, as Menlo College resumes classes in the fall, all faculty, staff and students will be required to be fully vaccinated.
TWOFER: The Caltrain Board of Directors meets a week from today, but, gee, I guess that will not happen. Directors from San Francisco and Santa Clara counties boycotted the last gathering of the group at a special session to discuss changes in governance. When they were told they may have to pay SamTrans for financing the purchase of Caltrain, the same directors said they could not meet because of the threat of litigation. It's a made-up threat, but wouldn't it still exist when the board meets next week? ... As these "big city" politicians insist on having more control over the operation of Caltrain, I keep thinking of a line from a song from 1971: "He can't even run his own life, I'll be damned if he'll run mine."
A purge appears to be underway at the San Mateo County Community College District, where a number of high-ranking administrative staff were given their walking papers. It looks like the board is trying to erase any remnants of the previous chancellor, Ron Galatolo. … Galatolo has been accused of misusing district funds, and District Attorney Steve Wagstaffe said the investigation into the accusations has concluded. Galatolo's attorneys asked that they be given the chance "to present us with evidence and/or perspective on his conduct and whether any laws were broken," Wagstaffe said. He hopes to have this next step completed this summer. … Meanwhile, the college board voted to oust an independent contractor who was running its community-based athletic facilities, and bring it in-house. This, despite a vote against the action by the district Faculty Senate and an independent study showing it would cost the district $2 million. 
Mark Simon is a veteran journalist, whose career included 15 years as an executive at SamTrans and Caltrain. He can be reached at marksimon@smdailyjournal.com.