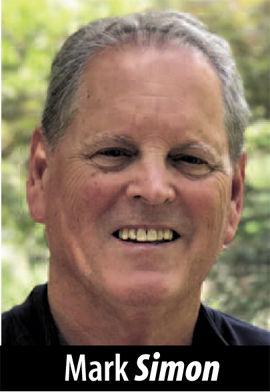 There is a restless sense of change in the air. It extends beyond the current limits on the simple pleasures of going where we want, or must, in the close company of family, friends and colleagues.
History can teach us that after every major modern upheaval — World War I, The Flu Pandemic of 1919, the Great Depression, World War II — the world and our nation exploded into a new social and economic reality.
There is every reason to think the end of the Pandemic of 2020 will mean just such sweeping change in how our daily lives.
As if to herald such change, we are about to embark on a political season unlike any we have experienced in our own communities, where we see early signs of broad eagerness to run for office and challenge the status quo.
Walking door to door, asking people for their votes, has been a staple of campaigning. Now, we can assume, virtually none of that will take place, an odd reality given that more people are at home in the daytime. 
Look for more email, more social media and more mail as candidates try to compensate for their inability to walk precincts. This will be particularly acute in cities such as Redwood City, South San Francisco and Menlo Park, each of which has moved to district elections, conjuring the expectation that candidates could knock on every door in the district.
As to who is running, this is the time when would-be candidates take out nomination papers and undertake the task for formally deciding to run for office. The time extends through the end of next week, but it is evident already in races for local office, there is a different dynamic in place.
More incumbents are facing challenges and, in some cases, for offices that have long gone unchallenged.
AROUND THE HORN: It is, after all, baseball season, at least for now, so let's use an old diamond term to go up and down the county, listing who has taken out papers. Remember, this doesn't mean they're on the ballot. They still have to complete the paperwork. Now, with many dots:
Redwood City went to council district elections to attract more minority candidates and created two minority-majority districts. So, of course, the council's lone Latina, Alicia Aguirre is facing two challengers in one of the districts that is not minority-majority. The challengers are Chris Rasmussen, who recently retired after 30 years as a Redwood City police officer, and Mark Wolohan, an instructor at the Riekes Center. … In one of the minority-majority districts, incumbent Janet Borgens is facing potential challenges from Lissette Espinoza-Garnica, a health care provider, and Isabella Chu, founder of community group Redwood City Forward. … Former Councilman Jeff Gee, who opted out of running for re-election in 2018, is back in the mix in a district dominated by Redwood Shores and its heavy Asian population. Nancy Radcliffe, who has served nearly 20 years on the Planning Commission is running in the same district. … The other minority-majority district has attracted only one candidate, Michael Smith, a planning commissioner.
In Daly City, council incumbents Glenn Sylvester and Juslyn Manalo appear to be facing two challengers — Shakeel Ali, president of the Jefferson Elementary School District Board of Education, and Musa Issa Nijmeh, a convenience store owner. … In San Mateo, council incumbent Diane Papan is running for a second term, and appointed incumbent Amourence Lee is seeking a full term eight months after being appointed to a vacant council seat. But also running are two candidates who unsuccessfully sought the appointment that went to Lee — John Ebneter and Lisa Diaz Nash. … In Brisbane, council incumbents Karen Cunningham and Cliff Lentz have started the nomination process, as have challengers Coleen Mackin and R. Jason Nunan, but not incumbent Clarke Conway. … In Foster City, incumbents Catherine Mahanpour and Sam Hindi have taken out papers, as has Jon Froomin, who won a council seat in the March recall election. … In South San Francisco's new district, council incumbent Mark Nagales is running, so far alone, in one district, while incumbent Rich Garbarino is facing a potential challenger in James Coleman.
THIS OUGHT TO BE INTERESTING: More next week, but it's worth noting that the San Mateo County Harbor District moved to district elections, and left the controversial Sabrina Brennan with no district in which to run for re-election. Not to worry. She has moved to Half Moon Bay and will take on incumbent Tom Mattusch, about whom Brennan launched into a now-infamous tirade laced with specific mention of female genitalia. At least she has a three-word campaign slogan at the ready.
Mark Simon is a veteran journalist, whose career included 15 years as an executive at SamTrans and Caltrain. He can be reached at marksimon@smdailyjournal.com.