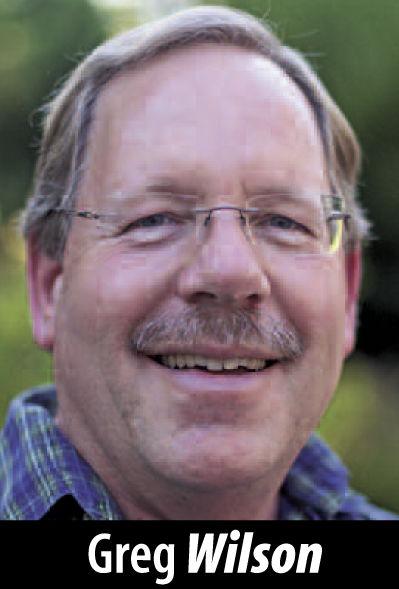 As part of this week's walk, I spent some time admiring the three-story, triangular-shaped building being erected at 1180 Main St. That building is shaping up to be rather attractive, due in part to its intricate brick façade. I then headed down the street to check on the 851 Main St. project, which is also looking great. With both of these projects being largely composed of office space, I got to wondering: Just how much new office space might Redwood City see over the next handful of years?
With signs that COVID-19 may no longer be such a controlling factor in our lives, companies are starting to talk about bringing employees back to their offices, at least for a couple of days each week. Not everyone wants to go back, but given the signals being put out by some of our area's larger employers — including Google, Facebook, Apple, Uber and Microsoft — most may not have a choice. Some degree of remote work will certainly continue, which should reduce the pressure on some companies to acquire more space. Thus, at least for the next couple of years, forecasting future demand for new office space is going to be a tricky proposition indeed.
At the moment Redwood City has three good-sized office buildings under construction: the two I visited on my walk this week, plus one other at 610 Walnut St. Together, these three will add just over 250,000 square feet of office space to Redwood City's current inventory. But in addition to these three, there are three others that have been approved by the city, and will likely break ground over the next year. The largest, the South Main Mixed-Use project, will by itself include more than twice the amount of office space currently under construction: 530,000 square feet, not counting its residential, retail and child care spaces. Then, there is Broadway Plaza. Of that project's six buildings, three will be offices, for a total of some 420,000 square feet of space. Finally, Redwood City's Planning Commission recently approved replacing a handful of single-story buildings at 240 Twin Dolphin Drive, in Redwood Shores, with a five-story office building, for a net gain of 148,000 square feet of offices.
Assuming the approved projects do get built, along with what is now under construction we're looking at roughly 1.35 million more square feet of office space. That's a lot, but it isn't the end of the story. Redwood City also has an ever-growing list of projects that are in line for city review (and, the developers hope, approval). By mid-March, the list of proposed projects included three with a significant amount of office space: the Sequoia Station revamp, which is projected to include 1.25 million square feet of office space; the office-and-housing project proposed for the former A-1 Rentals site at 1125 Arguello St., with 305,000 square feet of offices; and the Harbor View project. This last, which would be built just east of Highway 101, would consist of 765,000 square feet of office space.
I mentioned that the list of proposed projects was ever-growing, however. Since mid-March, two of the projects introduced to the city through its "Gatekeeper Process" have found their way to the list of proposed projects. The first is the nine (or 10, depending upon how you are counting) story building planned for 2300 Broadway; the current site of Redwood City's downtown Chase Bank branch. That building would include 213,000 square feet of office space, along with some amount of ground-floor retail. Then, just last week, the city received a formal application for the seven-story office building (and two-story teen center) that would replace an auto supply store and two small restaurant buildings along El Camino Real between Winklebleck and James streets. The office component of that project would be just shy of 170,000 square feet.
All told, the office portions of these five proposed projects add up to just over 2.7 million square feet. Of course, just because a project is proposed doesn't mean it will be approved — and the chances all five will be approved as currently proposed seem pretty low. But if they are, that 2.7 million square feet would be in addition to what is already under construction or likely to soon break ground, totaling around 4 million square feet of new office space in Redwood City by, say, the end of the decade.
Predicting demand for new space is hard, and has been made harder by the pandemic. Although many existing office buildings are virtually empty at the moment, by the end of summer that seems likely to change. Developers — who are betting real money on the future — see long-term demand for more space. Assuming that demand does appear, they want to have space ready to lease. All 4 million square feet of it, it seems.
Greg Wilson is the creator of Walking Redwood City, a blog inspired by his walks throughout Redwood City and adjacent communities. He can be reached at greg@walkingRedwoodCity.com. Follow Greg on Twitter @walkingRWC.